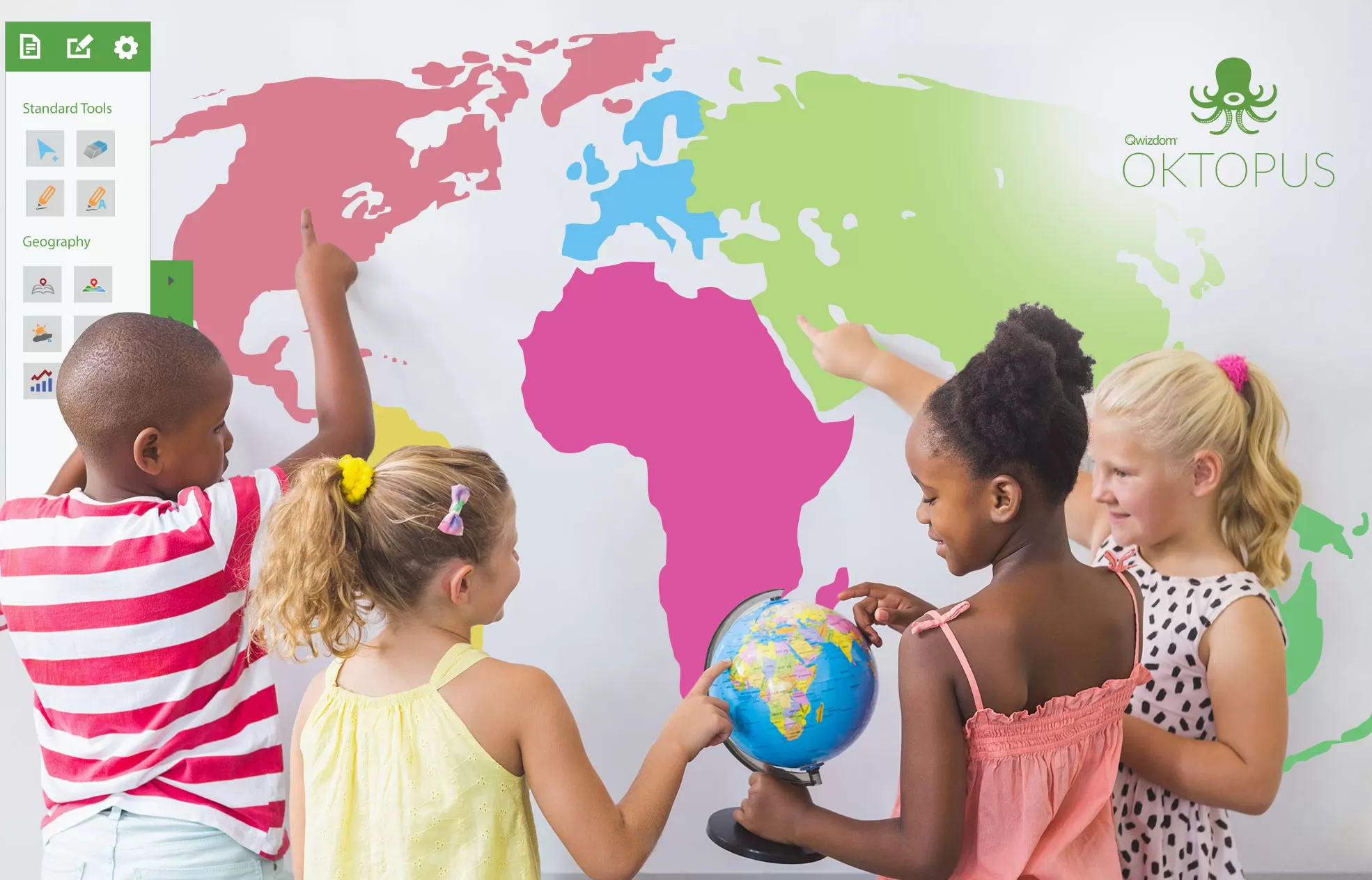 The only locally installed presentation solution in the world that offers 70+ subject specific tools for teaching, 8 polling questions, and tablet collaboration over a local network.
MULTI-PURPOSE
Diverse uses include presentations for business conferences, teaching in education, and training for business.
CROSS PLATFORM
OKTOPUS Works on Windows and Mac OS X. The Qwizdom Notes+ App is available for iOS, Android and Windows.
40+ LANGUAGES
Including English, Spanish, French, German, Portuguese, Italian, Japanese, Arabic, Chinese, Hebrew, Danish, Korean… and more...
A COLLABORATIVE PLATFORM
Participants can view live lessons, respond, share, take notes, and save presentations for review, using any tablet or laptop.
EASY TO USE
The simplistic design makes it accessible to users of all ages and levels of computer literacy. Use the multi-disciplined interface with over 70 interactive tools to create unique and powerful presentations.
MULTI-TOUCH
Make the most of interactive flat panel functionality with multi-touch pinch-to-zoom, rotate, and resize gesture support.
USE EXISTING LESSONS
Open, edit and play SMART Notebook and IWB lessons exported from ActivInspire. Use OKTOPUS tools over the top of digital content including PDFs, Websites, images, etc.
GAMIFICATION
Choose from over 160 educational games, designed for touchscreens. Create up to four individual game zones, where students can practice skills in small groups or independently.