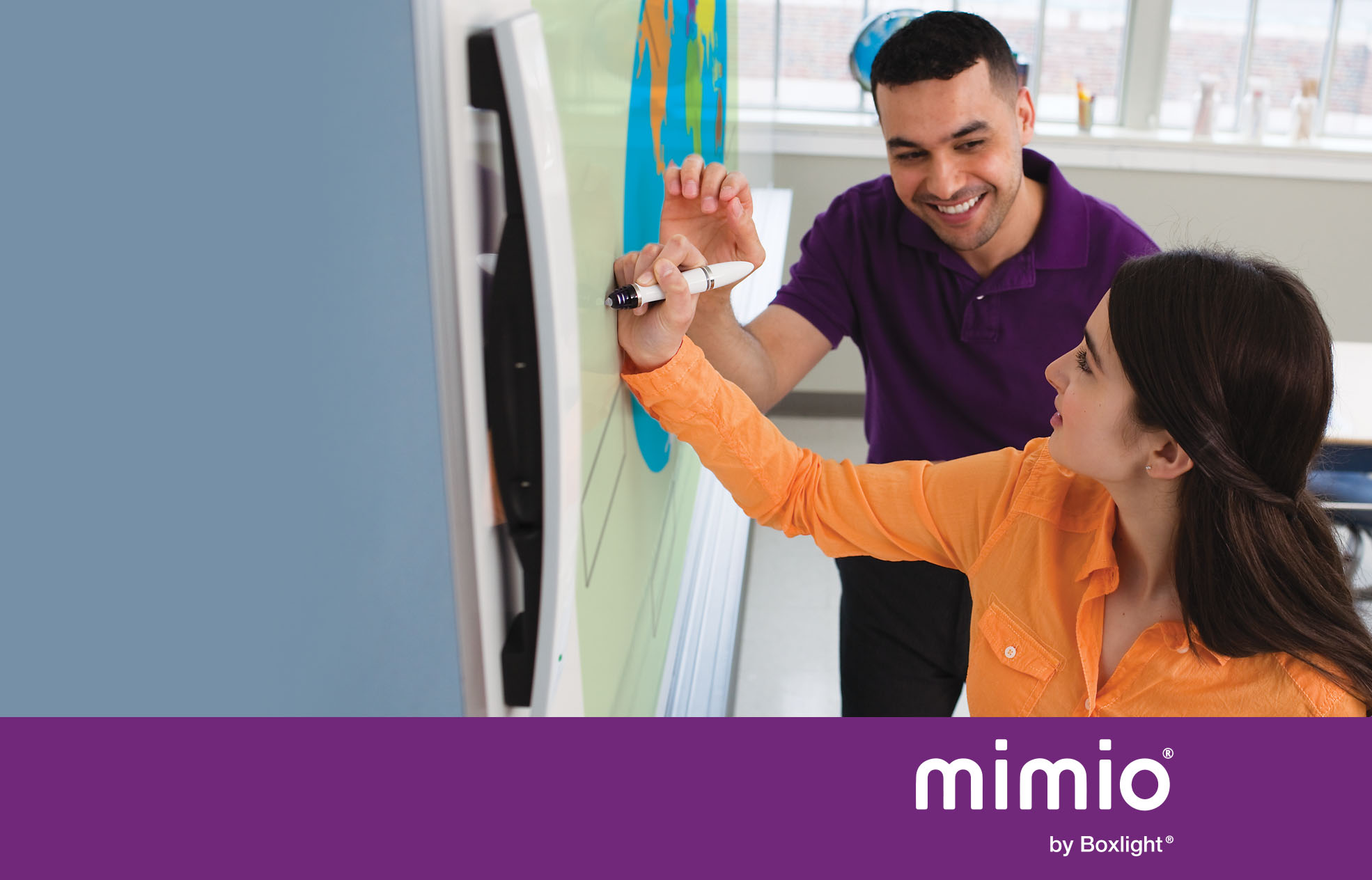 Teachers can place the our small portable interactive whiteboard devices on the dry erase boards they already have, push a few buttons, and – just like that – they have a full-featured interactive whiteboard for a fraction of the cost of conventional fixed interactive whiteboards.
MimioTeach
A portable bar that attaches to any whiteboard. Used with the classroom computer and projector, it turns your whiteboard into an interactive whiteboard in under a minute.
Makes it affordable to bring interactive technology to your classrooms.
Part of a complete interactive solution that includes MimioStudio™ classroom software, which allows you to create dynamic lessons and collaborative activities, and perform formative and summative assessment.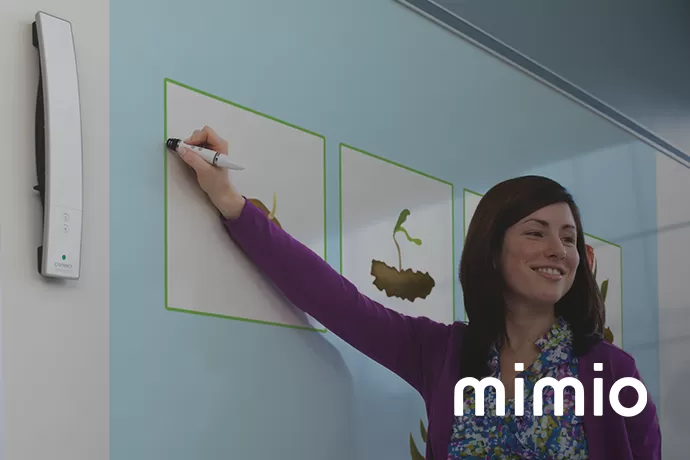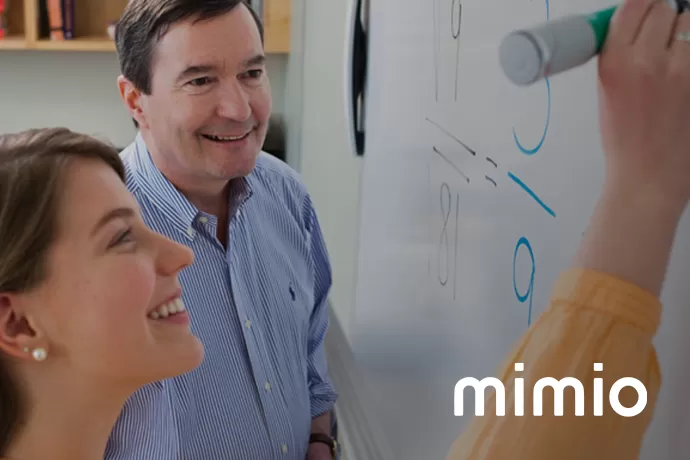 MimioCapture
The MimioCapture™ ink recorder is a whiteboard capture system that allows teachers to automatically save whiteboard notes and drawings directly to their computer in four colors. Teachers can share these notes with absent students or simply for review. Students can pay better attention and keep up more easily because they no longer have to worry about writing everything down.