Weld County School District, Colorado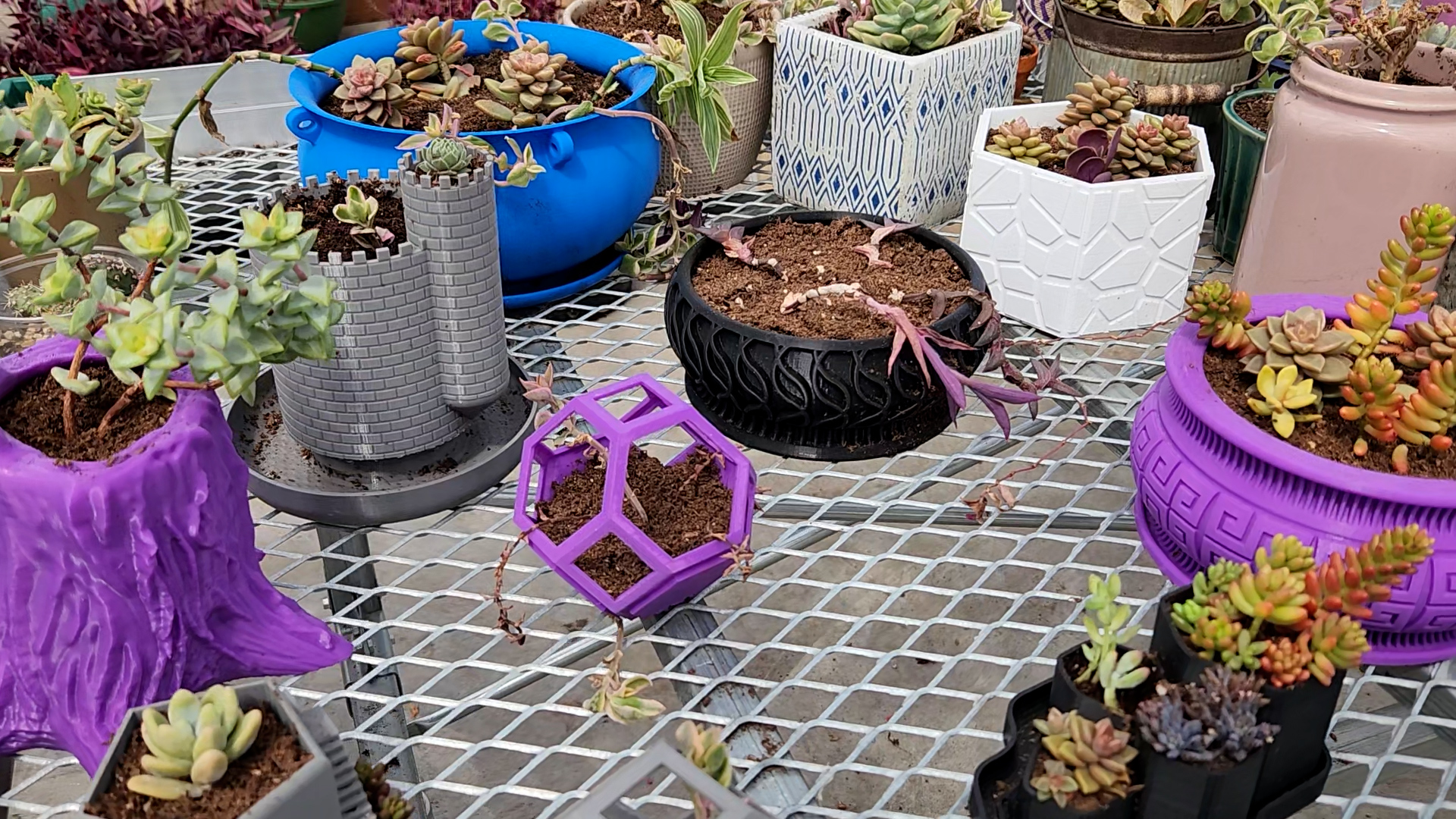 Weld County School District Teachers are Transforming Education with 3D Printers
Installation Snapshot:
3 elementary schools: Gilcrest, Platteville, and Pete Mirich
2 middle schools: North and South Valley
1 high school: Valley
1,990 students in PreK-12
The Challenge
Weld County RE-1 School District (Gilcrest, Colorado) serves a diverse population of over 1,990 students in PreK-12. Because of its diversity and range of student needs, educators faced a substantial challenge when it came to providing an equitable education that was also engaging and nurtured key 21st century skills such as critical thinking, creative problem solving, and collaboration. Traditional methods often couldn't meet their unique requirements and the district sought innovative solutions to create a more inclusive learning environment.
Using Career and Technical Education funding, Weld County RE-1 invested in the Mimio Robo E3 Pro 3D printers to enrich STEM instruction and provide students with technology that was both state-of-the art and simple-to-use.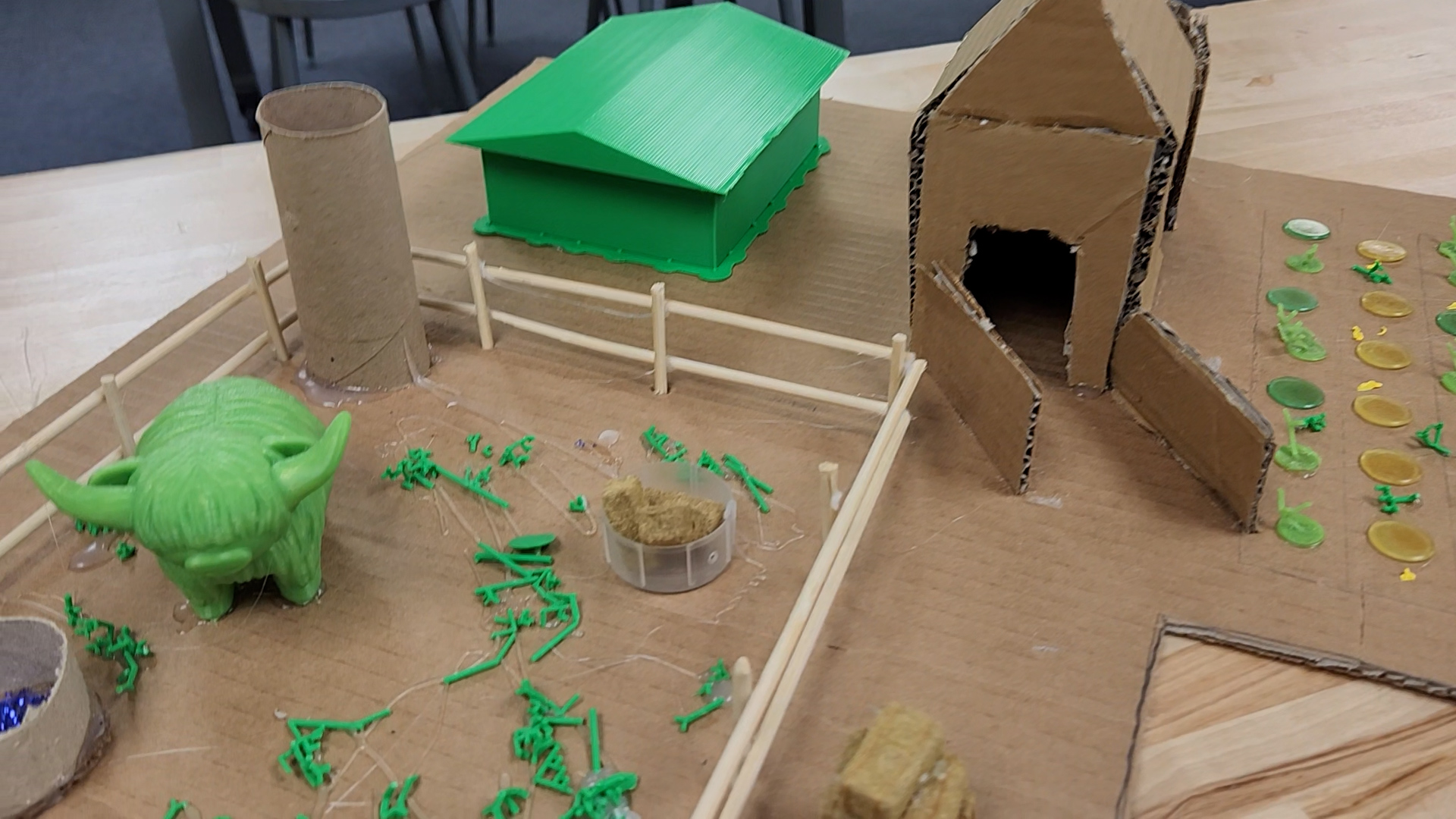 Key Solutions
Weld County educators found that by using the intuitive Mimio Robo E3 Pro printers, they could craft personalized lessons and activities, while ensuring each student's progress in the teaching and learning journey. The printers were transformative!
Initially, integrating 3D printing tech seemed daunting, but the user-friendly Robo E3 Pro made it seamless. "My initial reaction was intimidation," said Mindy Kain, Innovation Coach, Weld RE-1. "It was really through trial and error which is one of the reasons I love the technology (Robo E3 Pro 3D printers) because it's very intuitive and it was so easy to pick up and be able to just run with."
Teachers started with simple projects using 3D designs, then delved into projects created by the students themselves. The Mimio Robo E3 Pro printers have been operational around the clock, producing a range of items, from greenhouse flowerpots to garden stakes in their community garden, to customizations for wood shop projects, and fidgets for students with special needs.
"Our students both in both in my classroom and in the general education classes tend to get fidgety so try to help with the behaviors they might have, we always are on the lookout for the newest types of fidgets to keep them busy," commented Alicia Stolzenberger, Special Education Teacher, Valley HS.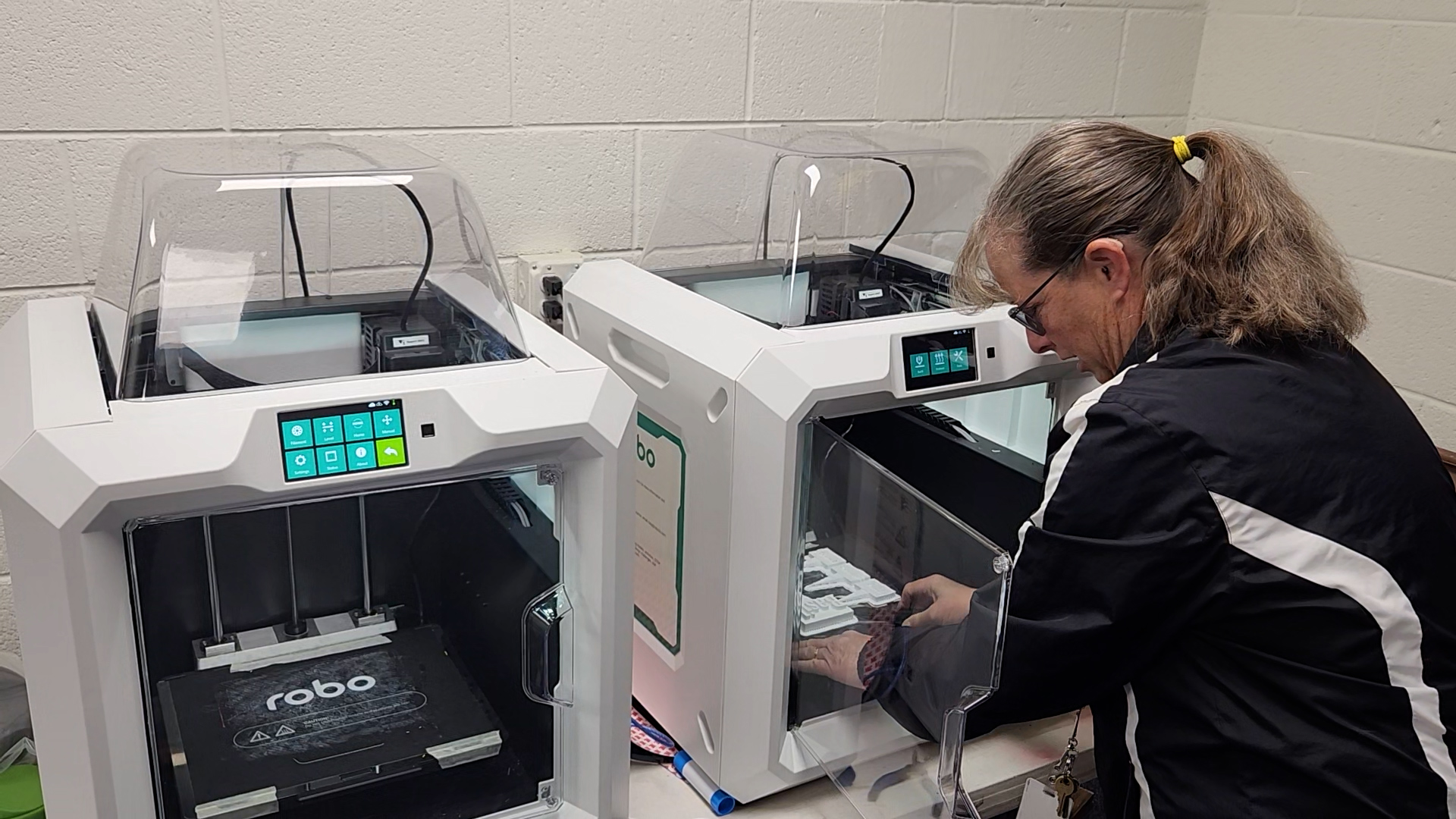 The impact has been nothing short of remarkable. Mimio Robo E3 3D printers have not only facilitated creative learning but also contributed to managing fidgety behaviors in the classroom. For example, the agriculture class utilized printed animals for farm models, the science department benefited from 3D-printed DNA models, and math instructors received custom geometric nets for their lessons. The printers have expanded students' horizons by introducing them to cutting-edge technology and potential career paths.
"A lot of our students have never seen anything like this," stated Stolzenberger. "It's giving them more of an idea of what is out there as far as jobs and as far as technology. The interest has grown."
Weld County RE-1 teachers enthusiastically recommend Mimio Robo E3 Pro 3D printers to individual users, schools, and businesses. "These machines are so easy to run, so easy to program, and they are so well-built, you should not have any issues with it," declared Wayne Stolzenberger, Instructor for Construction Trades, Valley HS.
Their user-friendliness, reliability, and uninterrupted operation have inspired a surge of enthusiasm and innovation in the Weld learning landscape. We look forward to what Weld County RE-1 teachers and students share with us in the future!
Watch this video on what Weld County educators have to say about the award-winning Mimio Robo E3 Pro
Hear all about the iterative design process from Weld County 8th-grader Rylen:

Weld County Student Testimonial
The Robo E3 Pro is part of the MimioSTEM solution by Boxlight. Learn about our full lineup of STEM solutions here.