A Five-Year Investment of Exceptional Clevertouch Technology
Coleg Cambria, a leading education provider in the U.K., has installed and implemented Clevertouch technology over five years across seven sites
Installation Snapshot:


Formed in 2013
One of the largest colleges in the UK with almost 6000 full-time students

20,000 part-time students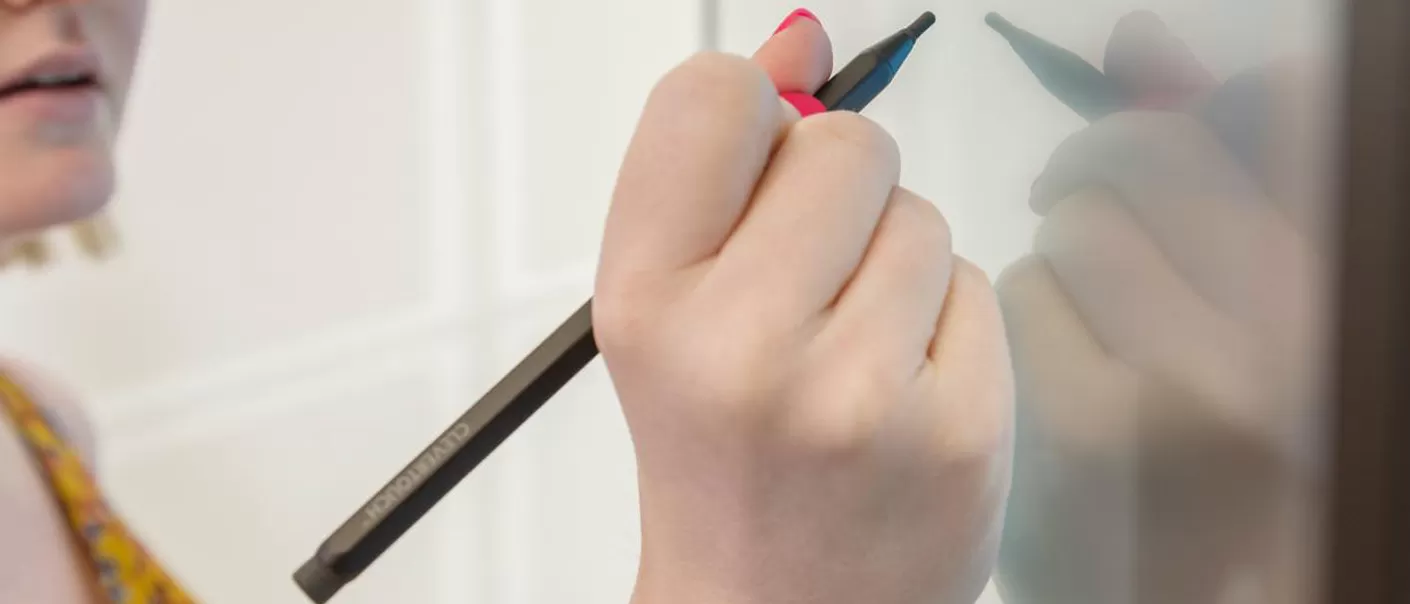 The Challenge
Formed in 2013, Coleg Cambria is one of the largest colleges in the UK with almost 6000 full-time students, 20,000 part-time students, and scores of international links. Across seven sites, including one at Airbus' manufacturing facility, Coleg Cambria boasts a wide array of courses such as A Levels, GCSEs, BTECs, Welsh for Adults, and Higher Education.
"We are delighted to have hit this milestone," explains Jan Lefley, IT Support and Helpdesk Officer for Coleg Cambria. "We pride ourselves on being at the forefront of education and on providing our staff and pupils with top-of-the-range equipment to make their experience as good as it can be."
The first Clevertouch interactive displays were installed in 2016, replacing several existing technologies that included Philips interactive panels and Smartboards. Coleg Cambria opted for displays from Clevertouch Technologies because of their value and rich features that come as standard.

Key Solutions
"As a college, we investigated a number of touchscreens some years ago and our preferred option was Clevertouch. (They) offered the best overall features and a great price for the features it offers," stated Lefley.
Over time the college's technology requirements have changed slightly, but their love of Clevertouch interactive technology is due to several key features:
The ability to sync with teachers' Cloud accounts allows teachers to plan lessons more efficiently, while providing access to instructional content from anywhere.
Sharing from a mobile device through the pandemic became a real benefit, allowing teachers to work remotely or from a safe distance and still communicate effectively with students.
Unrivalled support provided by Clevertouch and partner, Roche AV.
Clevertouch's upfront payment model means no ongoing charges for software updates, which makes budgeting simpler.
Lefley went on to say, "To date we have installed over 150 screens across our sites and have another 60 on order from Roche to be installed throughout the year. Overall, we have found Clevertouch to offer fantastic value and great service from start to finish."
Stafford Lund from Roche AV commented, "We are thrilled to be able to say that we have helped Coleg Cambria achieve so much in the past five years. Not only have we delivered one million pounds (over $1.2 M) worth of awardwinning technology, but we have supported thousands of students."
Clevertouch Technologies' interactive displays have already benefited thousands of students during their time at Coleg Cambria. The Clevertouch solution has allowed teachers to continue working through a global pandemic and provided new ways for students and teachers to interact and communicate.
We are privileged that the Clevertouch solution helps support the college's vision - "Exceeding expectations through education, innovation, and inspiration."
"We pride ourselves on being at the forefront of education and on providing our staff and pupils with topof-the-range equipment to make their experience as good as it can be."


Jan Lefley, IT Support and Helpdesk Officer, Coleg Cambria