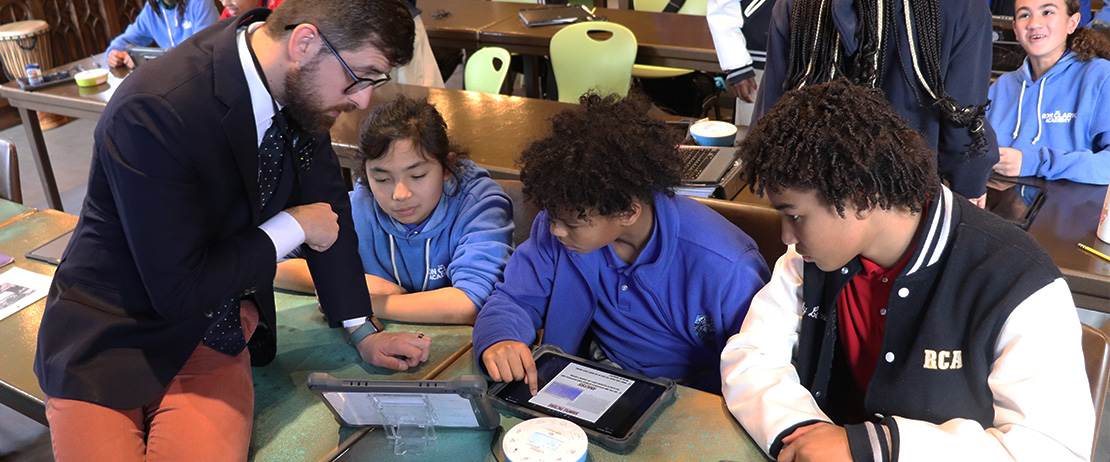 Innovative Science Education at Ron Clark Academy Using Labdisc All-in-One Science Lab
"To deliver the highest quality educational experience where global citizens are born through engaging teaching methods, academic excellence, relationship building, and a passionate climate and culture."
Installation Snapshot:
Highly-acclaimed, nonprofit middle school located in Southeast Atlanta
On March 17, 2007, the inaugural class of 60 students was announced – 32 6th grade students and 28 5th grade students
Currently enrollment is 150 students in grades 4-8
The Challenge
With over 7 years of teaching experience, Daniel Thompson is a dedicated Middle School Science Teacher at the renowned Ron Clark Academy (RCA) in Atlanta, GA. The Ron Clark Academy, known for its dynamic learning environment fostering academic excellence and leadership, has gained global recognition. Thompson's commitment seamlessly aligns with RCA's mission of providing impactful learning experiences to students from diverse backgrounds across the metro region.

Given the school's diverse student population, Thompson recognized the importance of meeting his students' needs. He sought a solution that wouldn't just engage them but would actively inspire them to embrace their roles as genuine scientists. Guided by this vision, he discovered a comprehensive tool that not only fulfilled instructional requirements but also ignited heightened curiosity and enthusiasm among his students.
Key Solutions
In response to the challenge, Thompson's innovative teaching strategy involves utilizing the Labdisc All-in-One Science Lab—a pivotal tool that facilitates inquiry-based learning across diverse science disciplines. Boasting 15 integrated sensors and a wireless, compact design, the Labdisc optimizes precious lab time. Its seamless setup, automatic sensor testing, and calibration, coupled with up to 150 hours of battery life, make it an ideal choice for extensive experiments like plant growth, weather fluctuations, and pollution analyses. Thompson incorporates the MyStemKits curriculum platform, which offers user-friendly lessons and engaging Design Challenges that fuel students' passion for scientific exploration.
With Thompson's dedication, RCA students immerse themselves in unique scientific learning experiences using the Labdisc, embodying the academy's dedication to educational excellence. For example, Thompson's 7th grade class utilized the Labdisc during a unit on human body systems. This innovative tool enabled students to measure their heart rates and pulses, unveiling the dynamic nature of the human body post physical exercise. Thompson also guided his 8th graders through an engaging electrical circuits unit. By constructing electrical circuit boxes using everyday items, students harnessed hands-on exploration to grasp complex concepts tangibly.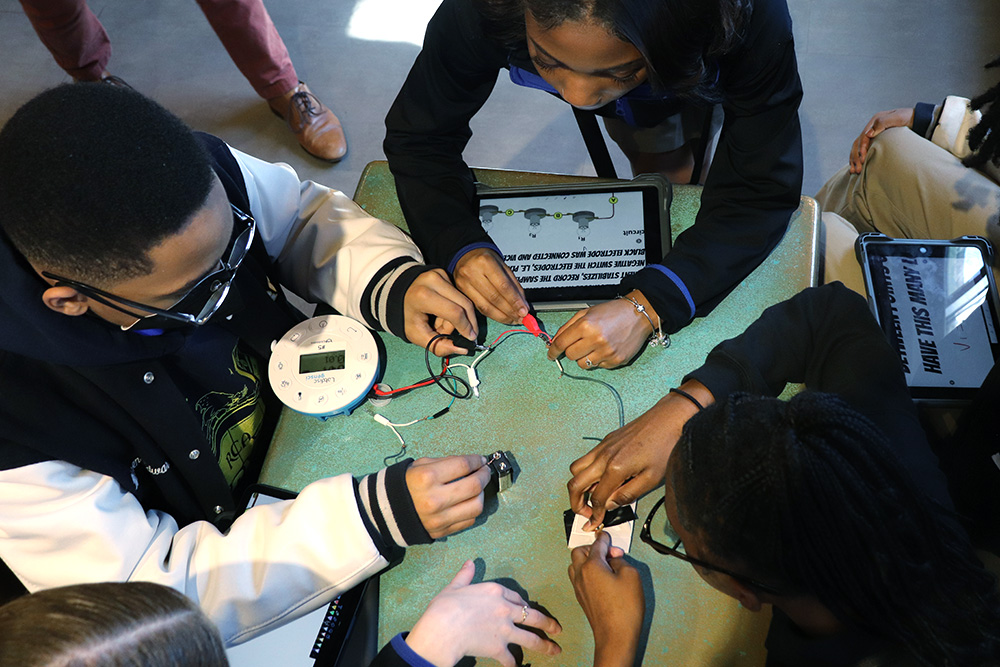 Driven by the potential of innovative tools like Labdisc to shape his students' future STEM careers, Thompson envisions a path of empowerment. He notes, "Anytime that students have the ability to use materials and feel like they are a scientist, it gives them that vision that this is a career they can do."
Building on this philosophy, the Labdisc seamlessly integrates with MyStemKits' rich library of lessons, forging immersive and engaging scientific learning experiences for Ron Clark Academy students.
Thompson's inventive teaching methodology, harmonizing with the Labdisc's capabilities, fosters an authentic sense of curiosity, ignites a passion for learning, and cultivates a profound connection to the world of science among the students.
We look forward to hearing more from Daniel Thompson and the techniques he uses to foster active learning in his classroom.
Watch this video to hear what Daniel Thompson has to say about Labdisc.