We have a complete AV solution for your organization - large or small.
Our AV solutions are designed to provide a complete ecosystem of technology to support your house of worship.
We understand that the messages you want to relay are vital for the overall benefit of your congregants and visitors. Our ecosystem can help you share essential teachings, inspirational words, and critical information for all areas of your site - worship area, common areas, childcare rooms, and more. With minimal setup and easy-to-use features, optimize the time used for worship efficiently and effectively.
Key Messaging
Sharing inspirational messages to encourage, guide, and support are key aspects of worship. Maximize time with our user-friendly digital signage solutions for welcoming visitors and guests, broadcasting information and upcoming schedules, and communicating alerts and special news. With no annual fee, our AV solutions are also a budget-friendly choice to innovate the worship experience.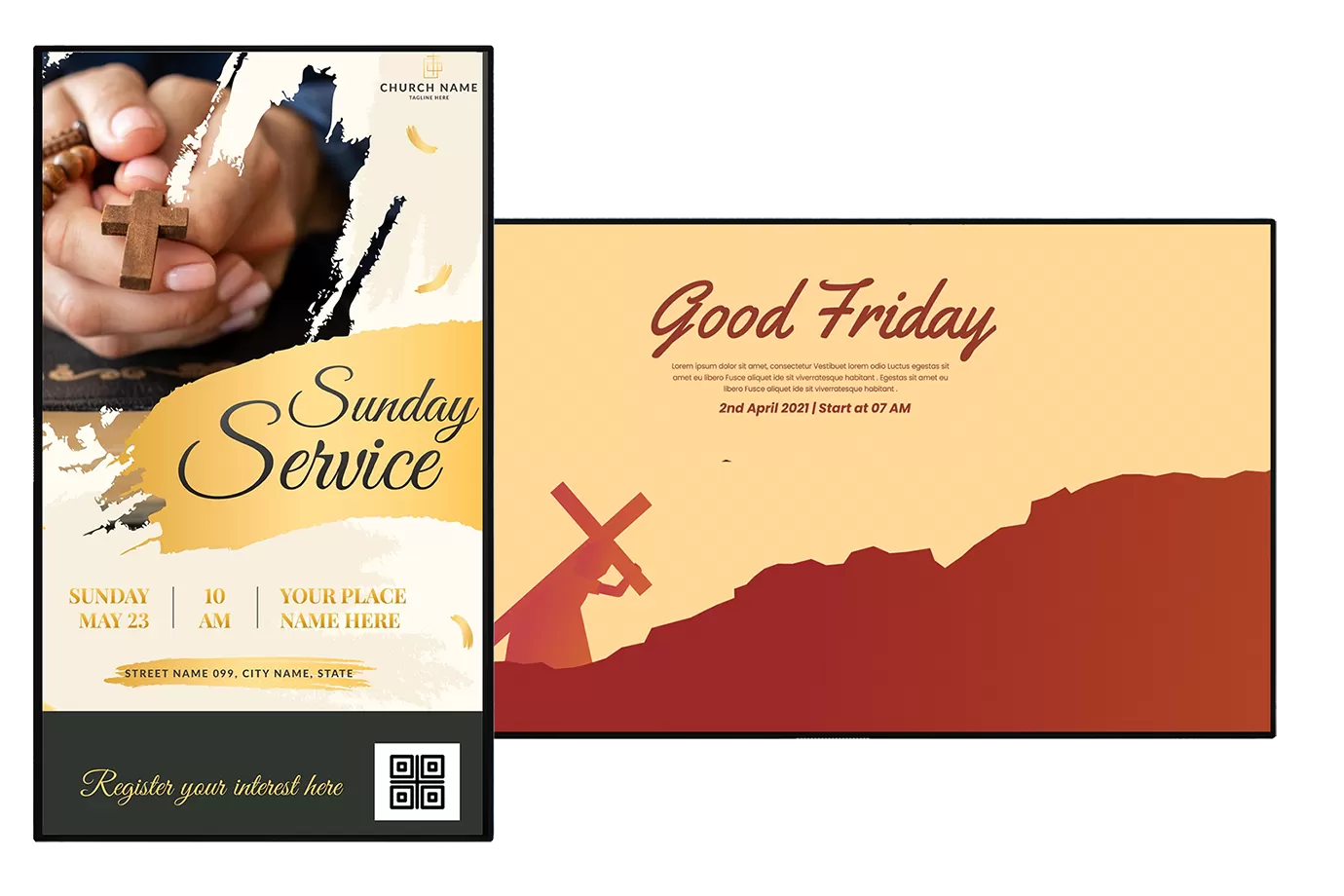 An all encompassing AV ecosystem to assist your communications
By helping you build an efficient and innovative AV ecosystem, we are also helping you communicate effectively with your congregants and interested ones in your community. With our budget-friendly solutions, the potential for reaching out to more people is increased.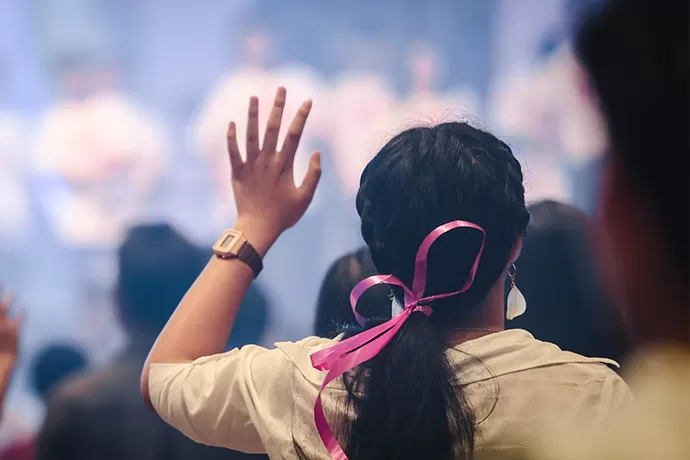 Content which reflects your community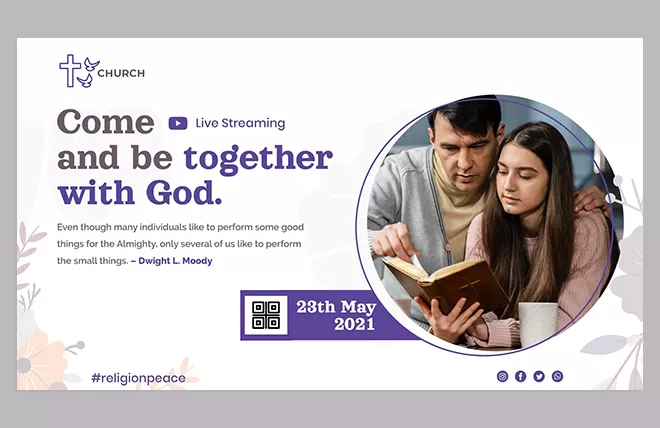 CUSTOMIZATION
Personalize messaging and communications with your logo, images, website, and more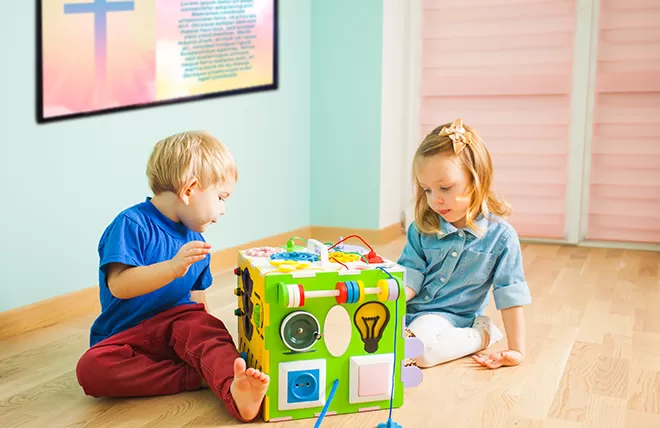 STREAMING
Set up a streaming feed for childcare areas so support staff do not miss out on the message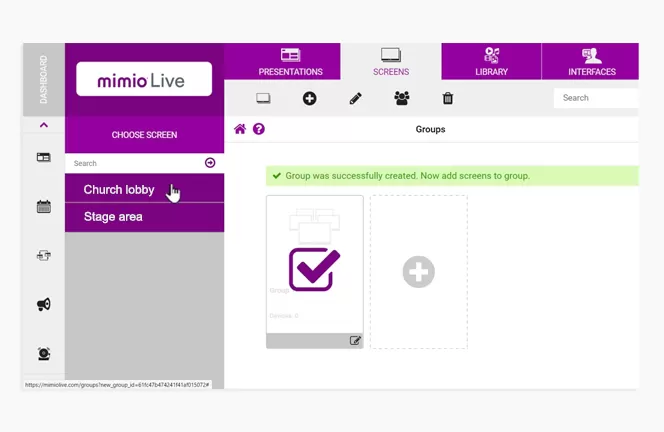 PERMISSIONS
Set permissions for broadcasting and editing for the benefit and protection of all.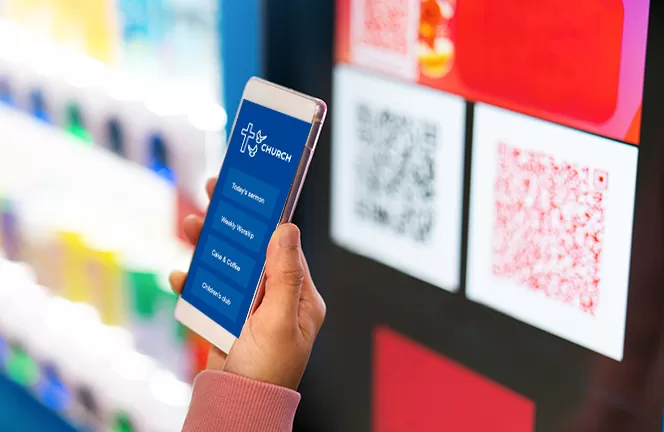 PAPERLESS
Make it easy for congregants / guests via QR code capability to view schedules, info & updates.
A variety of displays to fit area and budget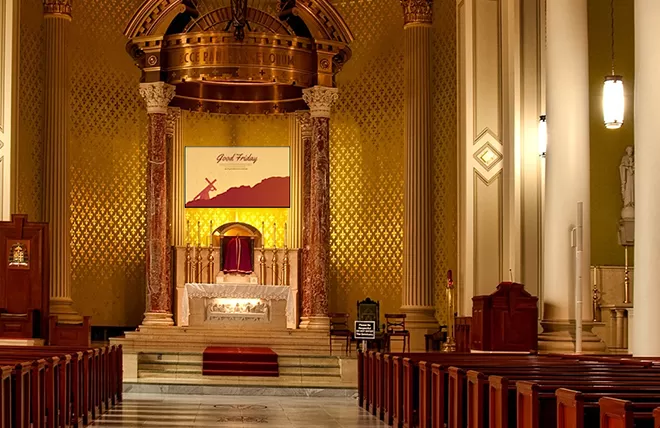 LARGE 86" DISPLAY
Our biggest size professional display screen – to easily be seen by all in the worship area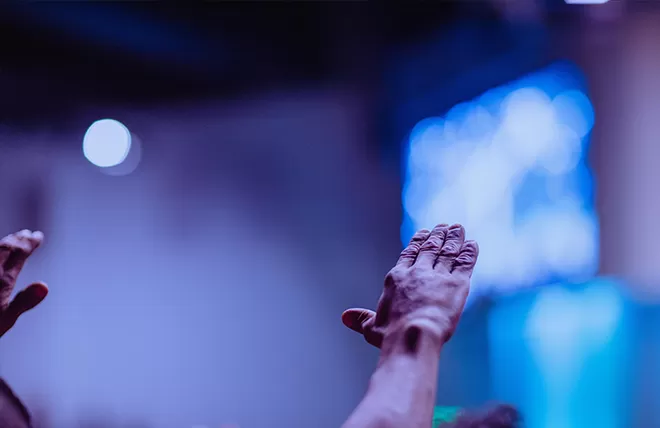 65" DISPLAY
For common areas so congregants and guests can view updates and information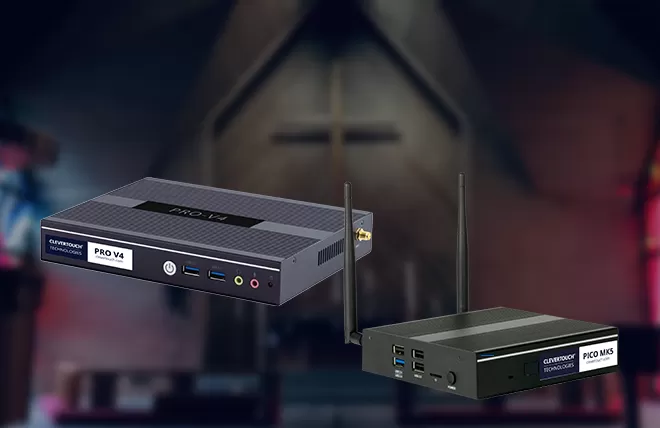 MEDIA PLAYERS
Optimize the AV ecosystem with media player, WiFi, and HDMI input option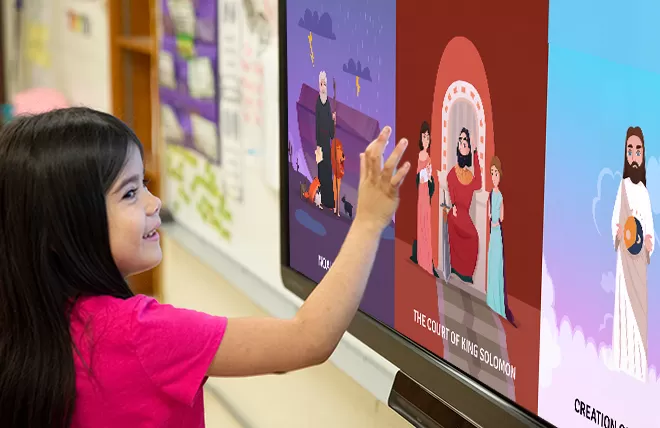 INTERACTIVE TOUCH PANELS
Engage children with IFPs to keep them focused in joyful activities