Clevertouch digital signage solutions are designed for the retail sector to engage with customers and promote special offers, delivering a dynamic interactive experience. Using CleverLive as a platform to create your key messaging, storefronts can be transformed into captivating and engaging spaces, which in turn will influence spending as customers interact with your brand.
Enhancing retail through Digital AV
​​​​​​​
Engaging Store Experiences
All businesses need to communicate and this is no different for retail businesses. Clevertouch digital signage solutions are designed to make managing and displaying your information simple across large-format displays, helping to promote your message, display offers, and compliment your sales activities.

Our wayfinding displays offer a smart, convenient solution to help shoppers follow store layouts, with our popular CM Series large format displays delivering striking branding, powerful performance, and eye-catching visuals.
View Clevertouch Digital Signage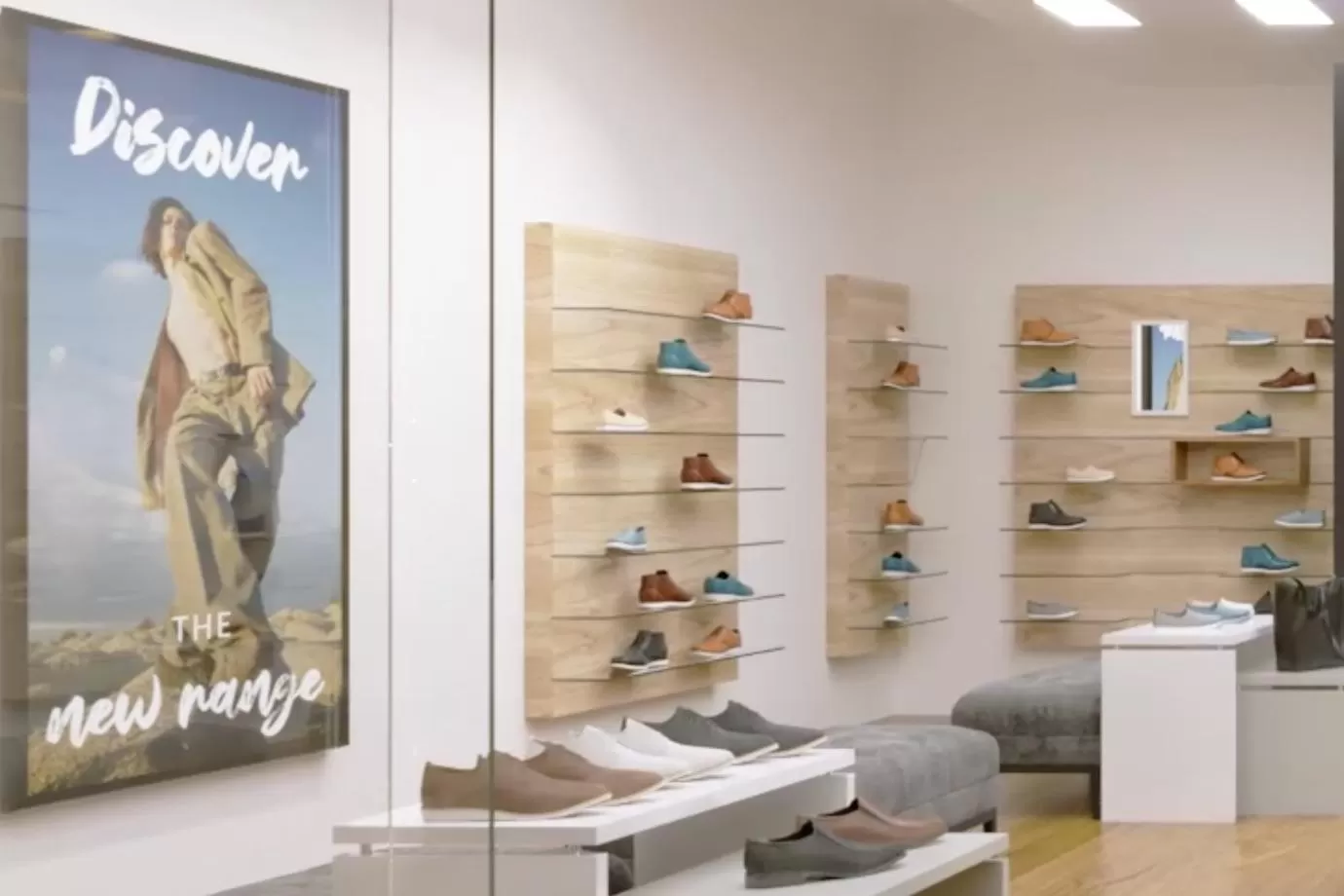 Digital Showcases
Communication is vital to developing brand awareness. Our digital product displays are a great replacement for static POS displays, drawing in customers to learn, experience, and understand your products. Our screens are specially designed for continuous use to maximise longevity and image quality. Clevertouch large format digital signage solutions have a huge range of retail applications from grocery stores to shopping malls, from digital displays to interactive touchscreens.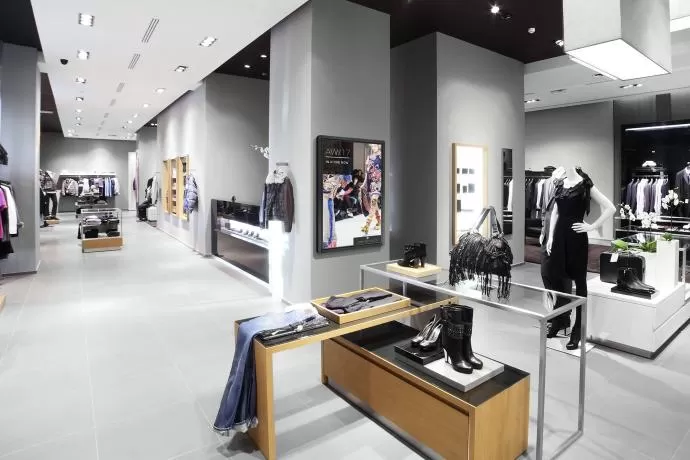 Use Digital Signage to Your Advantage
Interactive and touch screen digital displays have a wide variety of retail applications including catalog and ordering systems, product guides, and customer information. Reduce reliance on staff time, increase customer engagement and increase efficiency simultaneously.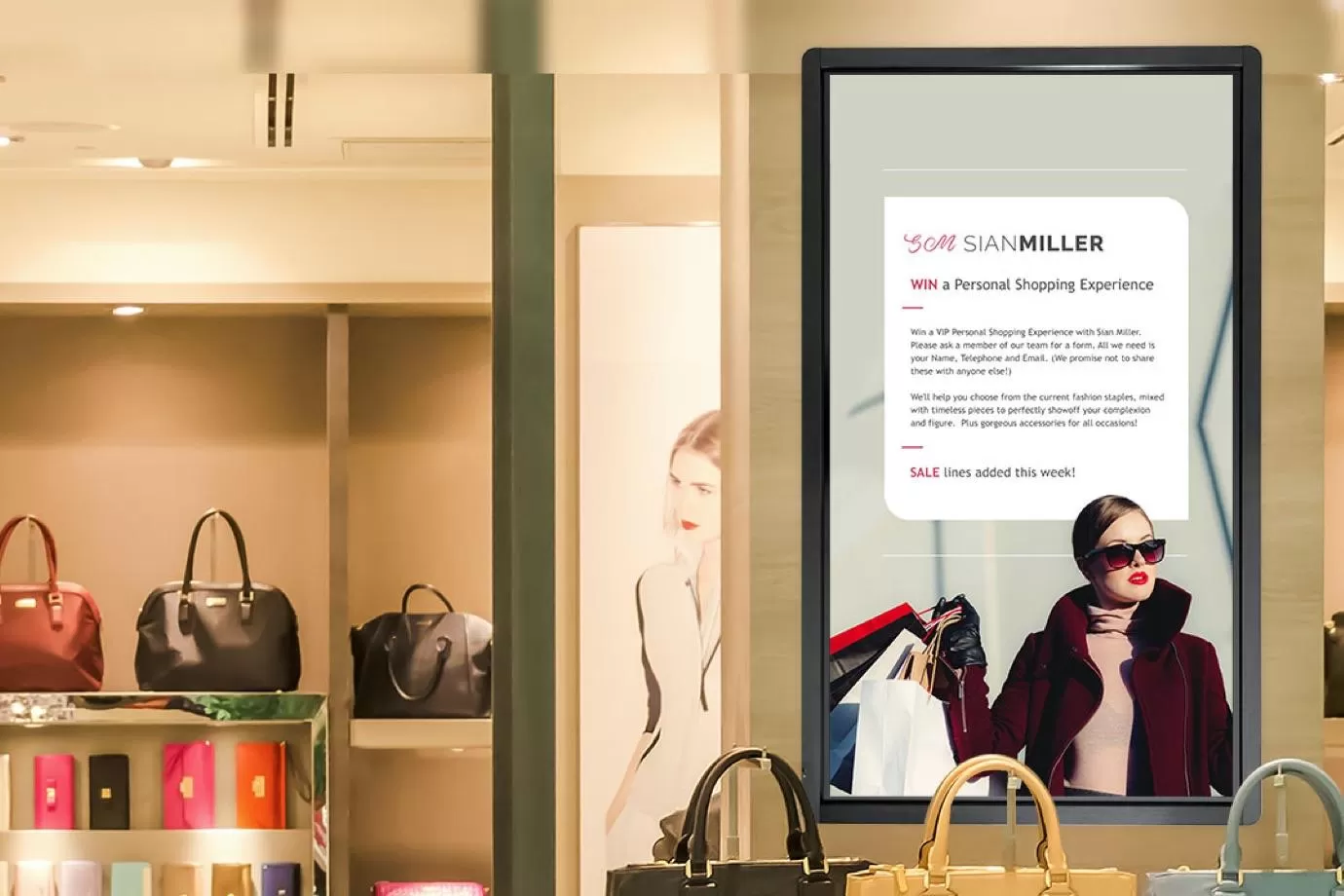 Product Displays that Excite
Create exciting, stimulating interfaces that stand out and command attention with a Clevertouch Media player. From storefronts that delight, product displays that excite, and eye-catching visuals that are unforgettable, retail AV is an opportunity to show your products in their very best light.

The Pico Mini provides powerful digital customer information from the world's smallest digital media player. We also stock the Pro-V4 for versatile and powerful digital signage. Include videos, images, and product options with ease to convey important information to customers, increase product knowledge and ultimately increase sales.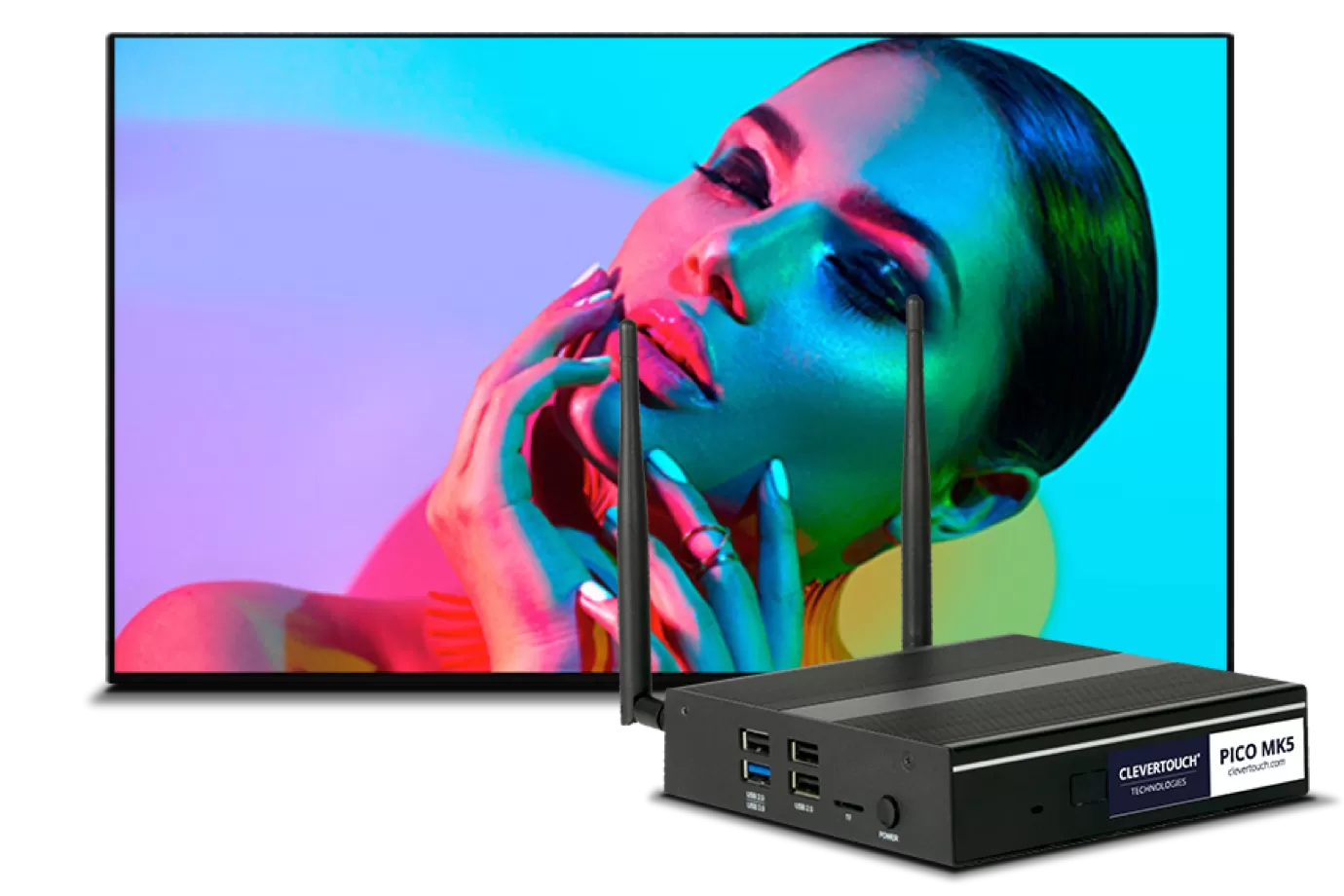 Limitless Marketing Freedom
Multimedia marketing enables retail brands to instantly share information, highlight hero products and develop augmented brand awareness. From moving banners to product video showcases and in-store digital signage to interactive product displays, AV brings retail promotions into the digital age.

Visual displays are engaging and inspire your customers to buy into your brand. Interactive digital touchpoints are a powerful way to market your products, from in-store experiences to digital marketing communications, interactive ordering systems, virtual dressing rooms and online catalogs.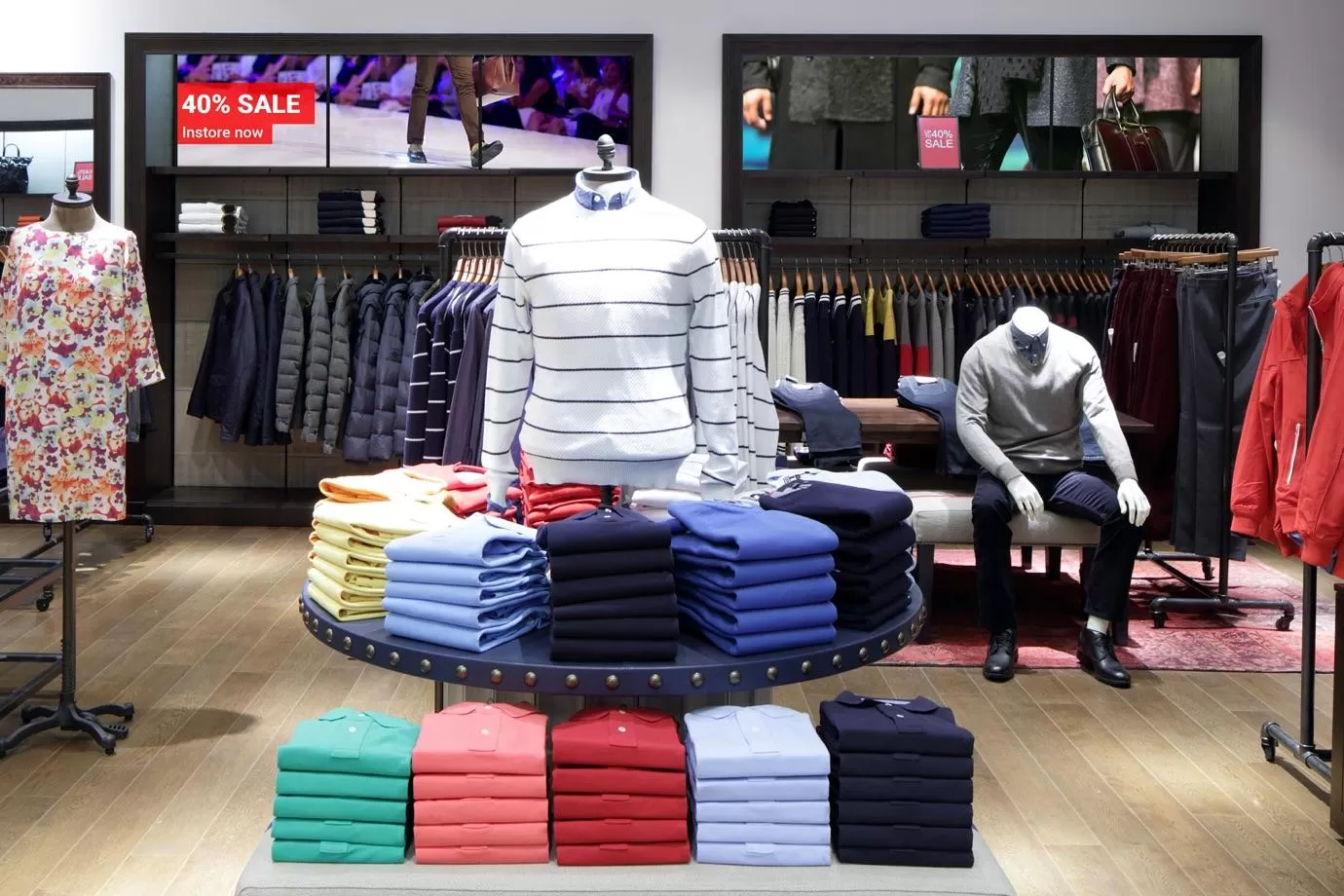 Integrated hardware and software solutions
Clevertouch provides integrated systems designed uniquely for your retail premises. The design team will carefully analyze floor space and layout options to create integrated systems that best meet your retail needs. While the software team will provide you with full training on designing digital displays with eye catching visuals.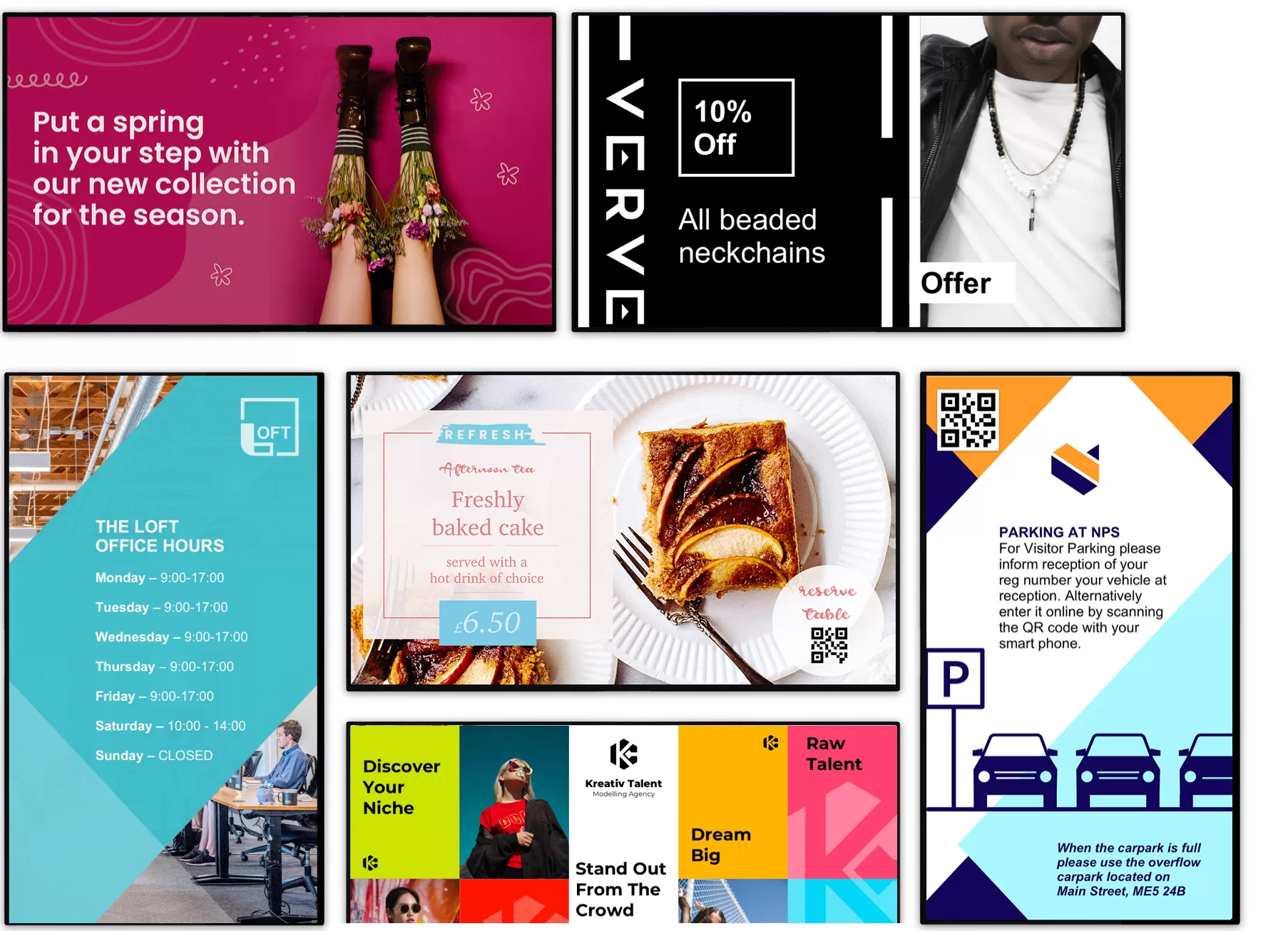 Market Leading Software
Our software allows you to easily create, manage and distribute visually stunning displays throughout each area of your shops. Easily add media including video, images, websites, catalogs, RSS feeds and news to your displays to engage your customers.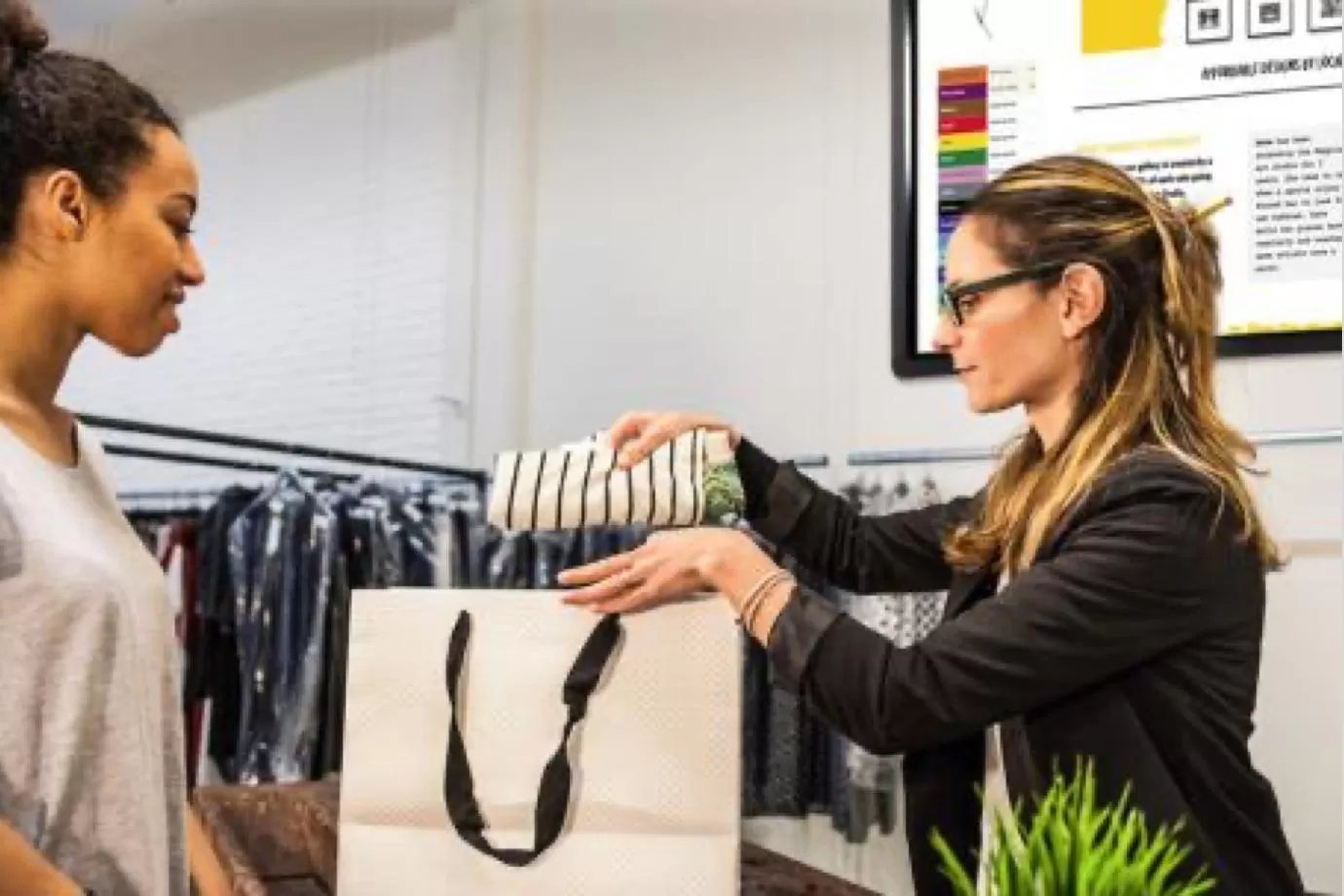 "Clevertouch's products have enabled us to communicate with our customers, and the general public, in a new and exciting way. The crispness of image and reduction of clutter allows us to convey information in a new and more engaging manner. Customers regularly comment on the screens and content, especially enjoying the videos."


Kate Bunting – Head of Communications, BBR Optometry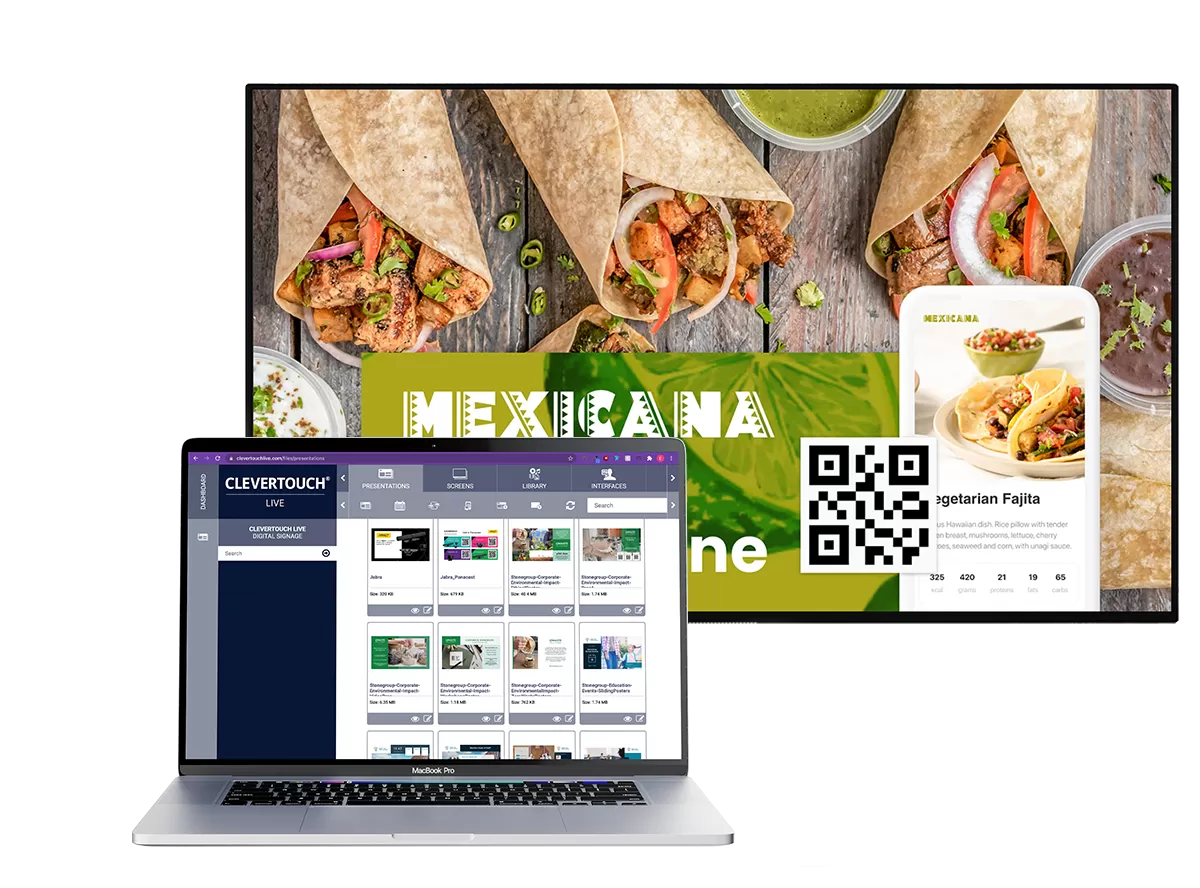 Instant Control for Seamless Communications
CleverLive offers optimal streamlined site management, enabling communications, marketing displays, and digital signage to be controlled instantly and remotely, with a single platform login.
CleverLive supports display synchronization to communicate important announcements, safety protocols, and emergency information, instantly. Bespoke templates adapt your multimedia messaging to communicate your unique branding, and your marketing team can harness dynamic media and display text, video, or images all from a central control point.
Combined with Clevertouch's CleverShare you can connect up to 50 devices for team collaborations.