Request Mini-Conference Recordings
Boxlight Insight - Mini-Conference
Recorded on Thursday Oct 19, 2023
Request access to our video library. View all of the enriching sessions from our mini-conference designed to help you enhance the power of your Boxlight technology. Each session provides support and implementation strategies shared by our keynote speakers and presenters. Gain insight on how to optimize existing solutions within your schools.
Scroll down to view our conference schedule and presents bios.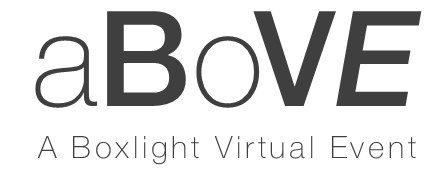 Kenneth Daigre

Krista Walker-Kier

Preston Trebas

Shaun Marklew

Michael Pope

Kimberly Allison

Austin Kincannon

Christine Hall

Evan Brus

Hannah Olson

Helen Keniff

Jason Neuman

Jeremy Peterson

Katie Smith

Kenneth Daigre

Krista Walker-Kier

Preston Trebas

Shaun Marklew

Michael Pope

Kimberly Allison

Austin Kincannon

Christine Hall
1:00 p.m. — MDM/NDMS Deep Dive: OTA & Advanced Controls
1:00 p.m. — How Port Arthur ISD is Unleashing the Power of FREE Cleverlive Digital Signage
1:30 p.m. — Optimizing Deployment & Management of Your CleverLive Ecosystem
1:30 p.m. — Level-Up your STEM Initiatives
2:00 p.m. — Empowering Education: Port Arthur ISD's Tech-Driven Transformation with Boxlight
2:30 p.m. — Navigating EDLA Managment for Instructional Excellence
2:30 p.m. — Learn how Tahoma Public Schools Leveraged EOS Professional Development to Increase Competency and Drive Adoption
3:00 p.m. — Extending the Life of Your Interactive Flat Panels with the MimioHub
3:00 p.m. — Attention! Integrating Solutions for Audible and Visual Alerts
3:30 p.m. — Keynote - Navigating the Future of Education Technology: Unpacking the Top 5 Challenges and Solutions
4:00 p.m. —

Bonus Session

- "Engage & Innovate: Chat with our CEO & Product Team"
Presenter Bios
Michael Pope

Chairman and CEO at Boxlight

Michael Pope was appointed by our board on March 20, 2020 as our Chief Executive Officer and Chairman. Since July 15, 2015, he served as our President. He also served as Director of the Company since September 18, 2014. Mr. Pope served as Managing Director at Vert Capital, a Los Angeles based merchant bank and its affiliates, from October 2011 to October 2016, where he managed portfolio holdings in the education, consumer products, technology, and digital media sectors.

Kimberly Allison

IT Coordinator for the Tahoma School District

Kimberly Allison has over 15 years of experience helping teachers and students leverage technology to improve learning and productivity. Prior to that she was a high school English teacher. Currently she is the Instructional Technology Coordinator for the Tahoma School District where she coordinates projects and provides professional development for teachers.

Austin Kincannon

Product Specialist at Frontrow

Austin began his career in the educational technology world almost 8 years ago as a K-12 integrator. For the last 4 years he has worked as a product specialist at Frontrow, focused on demonstrating the value Frontrow brings as a communication platform to schools. Whether it's just talking about classroom AV components or how to override speakers and displays during a lockdown or alert, Austin loves having conversations around Frontrow in education.

Christine Hall

Training and Development Specialist at Boxlight EOS

Christine works with teachers and school leaders to create learning experiences and training sessions for teachers in Google Workspace for Education, Microsoft Office 365, and Mimio Products. Her passion is to integrate technology into classroom instruction to support 21st century learners and leaders. Before joining the Boxlight EOS team, Christine taught for five years.

Evan Brus

Training and Development Specialist at EOS Education

Evan previously taught and developed Biology courses at Arizona State University for 8 years, where he received multiple awards for innovative teaching and mentorship. In his current role, Evan leads K-12 professional development workshops to help educators implement their classroom vision through the use of educational technology from Boxlight, Google, Microsoft, and more!

Hannah Olson

MimioSTEM Product Manager at Boxlight and co-founders of MyStemKits.com

As part of her role, she focuses on developing engaging lesson plans and design challenges for K-12 STEM educators which utilize the Robo 3D printers, MyBot robots, and Labdisc sensors. She creates lesson plans, 3D-printable kits, design challenges, programming activities, and virtual kits so teachers can utilize their STEM technology easily and effectively in their classrooms. Olson also travels around the country running professional development workshops so that teachers can implement their technology to its full potential.

Helen Keniff

Digital Signage Specialist

Helen Keniff is a passionate digital signage specialist with over 25 years global marketing and communications experience. Originally from Sydney Australia, Helen relocated to the UK in 2015 where she joined Clevertouch as a product ambassador for the CleverLive digital signage solution. Helen's role is to drive the digital signage development pipeline, engaging with partners and end user customers from deployment and training through to implementation feedback. Along with her role and experience across a range of verticals, Helen understands the requirements needed to execute a successful digital signage deployment in any situation.

Jason Neuman

Training and Development Specialist at EOS Education

Jason brings a wealth of knowledge and experience from K-12 education. His expertise includes 17.5 years as an educator in various levels of K-12 public education in Georgia and Florida. Jason has trained/facilitated over 2000+ training sessions and worked with over 6,000 educators. Since joining EOS Education by Boxlight, Jason has continued to work with educators and administrators on a variety of topics and solutions, including NDMS. Jason is passionate about working with educators and administrators to collaboratively create resources, provide effective strategies, and utilize educational technology solutions to make meaningful impacts for educators and students.

Preston Trebas

Stem Training & Development Specialist

Preston Trebas is a Stem Training & Development Specialist with a background in Elementary Education. With a history in educational technology within multiple districts, Preston could be found trying the latest tech ideas in his classroom, ranging from creating curriculum for 3D printers to audio cues using DJ level equipment. Preston loves empowering educators as they strive to transform their classroom experiences to create unforgettable and powerful moment for their students.

Kenneth Daigre Jr

K-12 Instructional Technology Supervisor

I am Kenneth Wayne Daigre Jr from China, Texas. A small town located about five minutes from Beaumont, Texas. I grew up on a farm and have grassroots connections with people on a down-to-earth mindset. I attended Prairie View A&M University with a BA in Digital Advertising Art. Additionally, I received an MAED in Curriculum and Instruction from the University of Phoenix ( Houston, Texas). Teacher Certification at Lamar University and am currently a Doctoral Student at Abilene University. I have worked in education for over 20 years, serving as an Art Teacher, Architecture Career and Technical Teacher, Computer Application Instructor, and currently K-12 Instructional Technology Supervisor.

Shaun Marklew

Chief Technology Officer

Mr. Marklew has been serving as our Chief Technology Officer since January 2021. Mr. Marklew previously served as Chief Operating Officer at Clevertouch, a company Boxlight Corp acquired in September 2020. Mr. Marklew brings over 20 years of experience in professional audio, video, and interactive technology industry including 9 years as Clevertouch COO. He was responsible for building the global, multi-award-winning interactive touchscreen and digital signage Clevertouch brand and will continue to leverage that expertise across our Company's broader solution suite.

Krista Walker-Kier

Innovation and Development Director for EOS Education

Krista brings 27+ years in the education field. She is also a community, arts, and education advocate, program development director, and curriculum author. Her other roles have included Adapted Recreation Coordinator, providing 21st century enrichment and academic programming for individuals with developmental disabilities; National Director of School Programs and Professional Development for Social and Emotional Learning in K-8 schools; Community Engagement Coordinator, and Consultant on grants and inclusive practices for state agencies and non-profits.

Katie Smith

Regional Sales Manager

Katie Smith represents a diverse portfolio of Boxlight's technology offering campus communication solutions for over 1,500 districts throughout Texas, Oklahoma and Arkansas. She has an unwavering commitment to transforming the landscape of how students are engaged by using classroom technology that helps to bring a higher level of understanding. Katie draws on her background of over 10 years of teaching to drive excitement with teachers and staff by using Boxlight's technology to simplify capturing students' interest in learning. Award-winning lesson creation software from Boxlight is intuitive, fun and easy for students to use creatively in the classroom. As a lifelong Texan, her goal is to have every district experiencing a long-lasting partnership with Boxlight that brings our technology in interactive, non-interactive, audio, STEM and Professional Development to all 1,500 districts over the next few years.