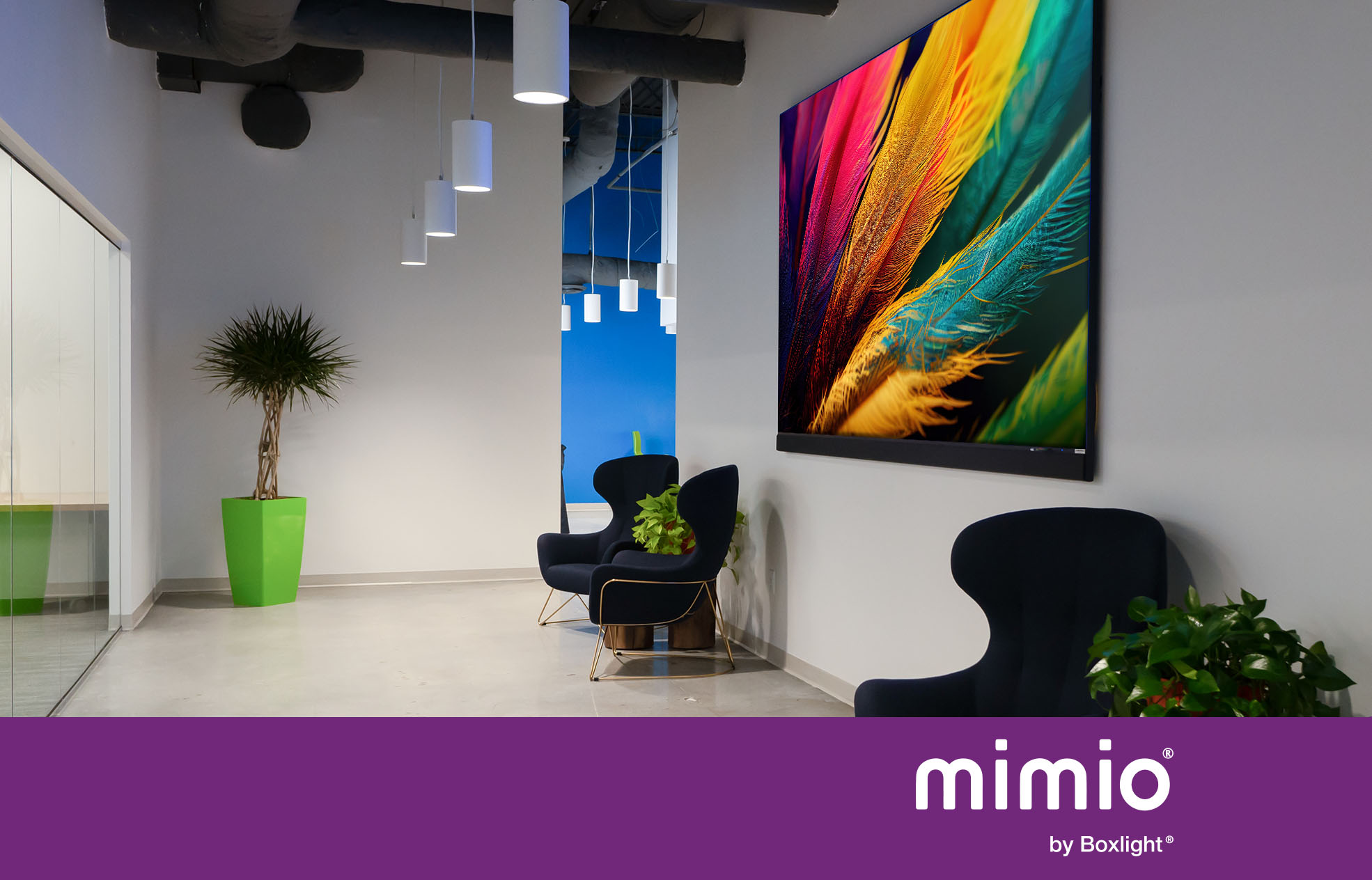 Vivid Displays for all Spaces
MimioWall is a perfect digital display solution made to fit in any space. Available in 9 different sizes (120"- 299"), including ultra-wide screen options. Make presenting an exceptional AV experience.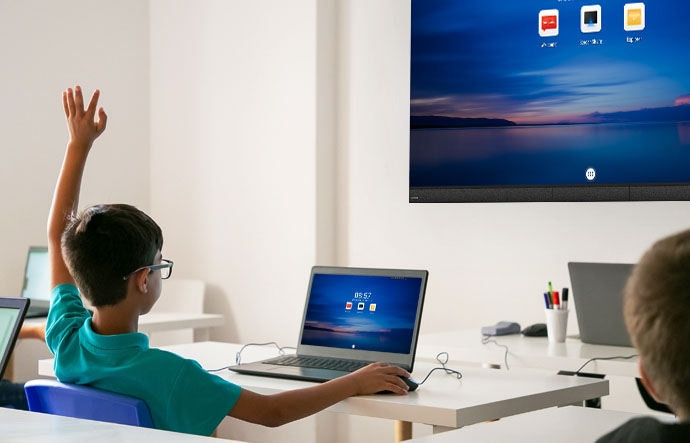 Interactive Lessons with Increased Engagement
Realtime wireless screen-sharing from up to 4 devices simultaneously. Synchronized annotating from multiple devices. Interact with MimioWall via smartphones and tablet computers.
Deliver Simplicity and Efficiency
Monitor functions with the remote control. Plug and play system, one button to turn on/off. Smart remote control to access settings.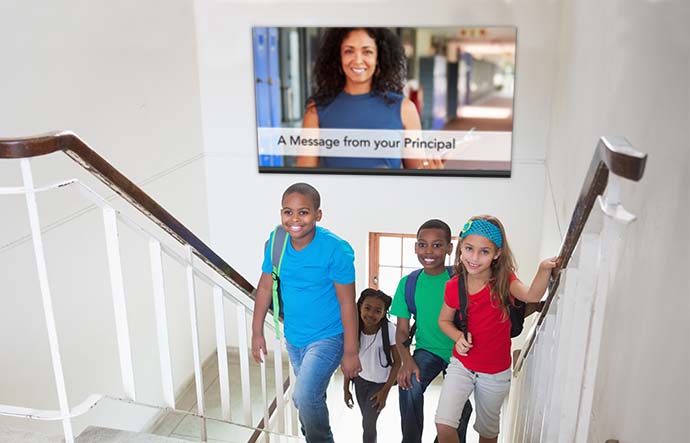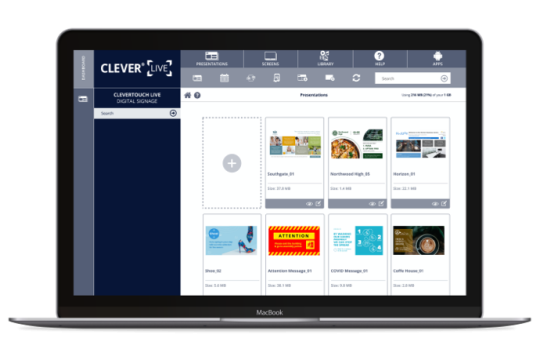 CleverLive Digital Signage Software
Use the award-winning online platform to manage and deliver alerts and announcements campus wide.
Don't Just Take Our Word for It
Our Displays are award-winning solutions that increase engagement and learning.