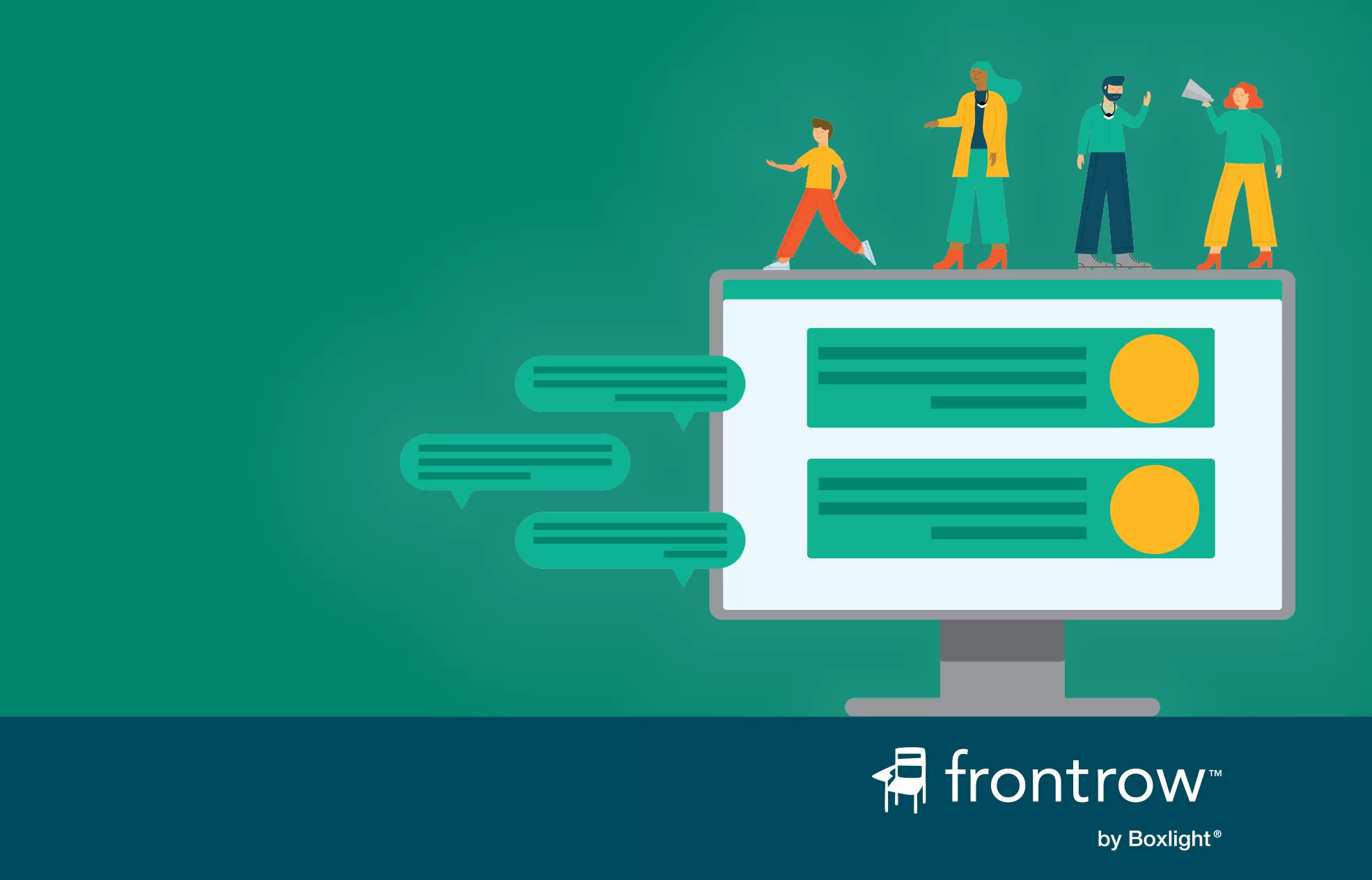 FrontRow develops network-based solutions for intercom, paging, bells, mass notification, classroom sound, lesson sharing, AV control and management.
AUDIO SOLUTIONS
FrontRow classroom sound systems overcome a problem most people aren't even aware of — that 25% of what the teacher says in class never reaches students' brains. In the back of the classroom, the amount of missing information approaches 40%.
AV SOLUTIONS
As new technology becomes part of the modern classroom, teachers have to spend more of their in-class operating it. FrontRow AV Systems integrate multiple AV sources and give the teacher a single point of control — either a control panel on the wall, a virtual one on the computer, or even simple voice commands.
​​​​​CAMPUS SOLUTIONS
Establishing a schedule for routine notifications and announcements or preparing for disruptions from late start days or true emergencies can be difficult with traditional campus bells and intercom systems. FrontRow offers you more power to keep the situation under control and communicate clearly.
SAFETY SOLUTIONS
Schools need to support their life-safety systems with communication technologies that help keep staff and students aware, informed, focused, and out of harm's way. Whether its remote learning, social distancing in the classroom, having to teach with a mask, or implementing staggered schedules, FrontRow makes safety planning simple.
Better communications
means better results
All Front Row products help schools overcome very different communication challenges, are simple-to-use, offer long term savings and are proven to be effective in study after study.
Learn how a Front Row Campus communicates by watching the video below:
The key to understanding why FrontRow classroom sound systems — also known as 'soundfield' systems — work rests in recognizing that kids are not smaller versions of their parents and teachers. Until children are about 13 years old, the brain structures needed to help them effectively listen in less-than-ideal conditions aren't fully developed — with some aspects not maturing until the end of high school.
Invisible barriers to learning are present in nearly every classroom. FrontRow technology helps overcome these to improve student attention, participation, and achievement while protecting the teacher's voice.
Attention! The Perfect Pairing
Attention! enables announcements, bells, and alerts to be delivered simultaneously as both audio and video. Attention! integrates natively and seamlessly with Mimio and Clevertouch interactive displays.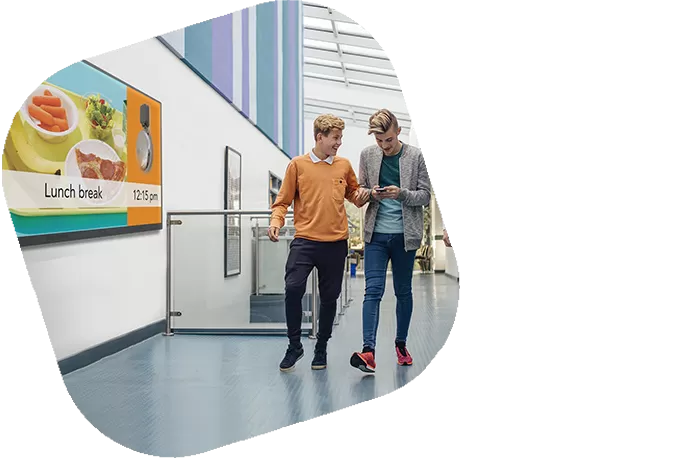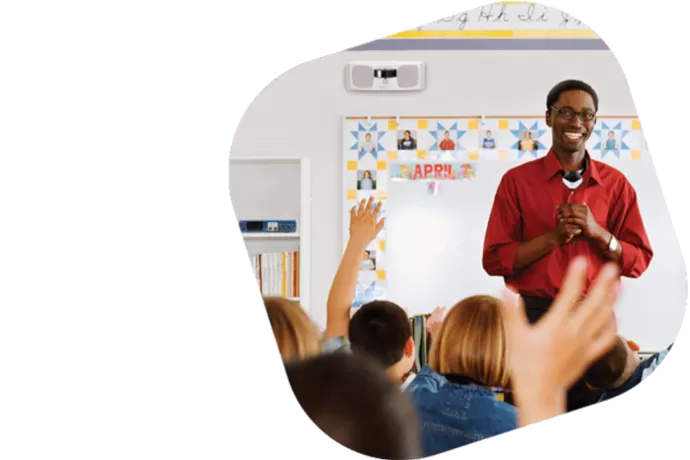 The Boxlight acquisition
This was effective as of the last quarter of 2021 –Michael Pope, Chairman and CEO at Boxlight commented, "We are excited to welcome Jens Holstebro and the entire FrontRow team to the Boxlight family. We identified classroom and campus audio as our top growth opportunity outside of interactive displays last year, and we actively identified and pursued FrontRow with its industry best solutions. I'm thrilled to have reached an agreement with the FrontRow shareholders, and I look forward to fully integrating the FrontRow products into our Boxlight ecosystem. We also expect to substantially increase demand for the FrontRow solutions as we leverage our global sales team and reseller channel."
Remote Learning
Learning environments need to accommodate everyone even those who are not physically present. With FrontRow, remote students can benefit from the same audio clarity as they would in the classroom. FrontRow solutions supports synchronous remote learning via seamless integration with the most popular video conferencing platforms.