Curiosities are ignited, teamwork thrives,
and futures take flight
Inside the Connected Classroom is where the doors to collaboration and critical thinking are blown open, the digital divide narrows and where bridges are built to connect people with potential and passion with purpose. The Connected Classroom is a place where Mimio and teaching professionals come together to illuminate human possibilities and bring more power to knowledge.
Benefits of the Mimio Connected Classroom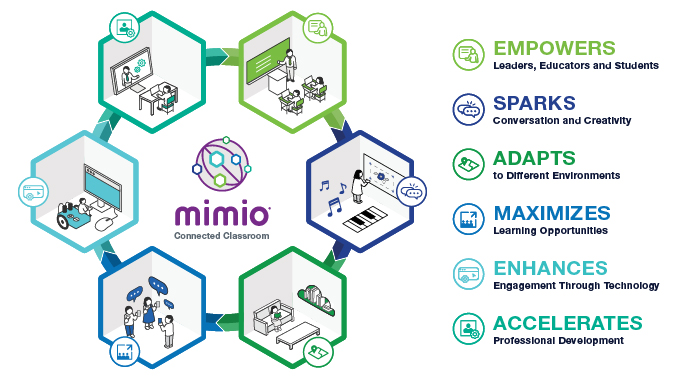 Creating your perfect classroom!
Choosing from our suite of solutions
designed for a holistic approach to teaching and learning.