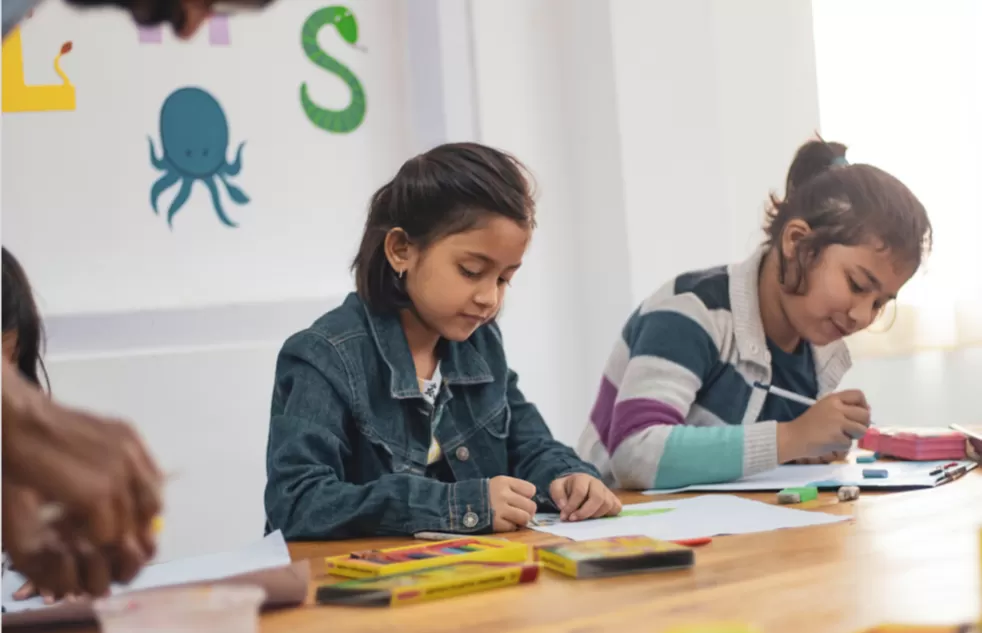 We've developed technology solutions & professional development services to support meaningful SEL experiences in schools worldwide.
Use Technology to Support SEL Growth
Use your Interactive Displays and Apps to help students build self-awareness, self-management, and relationship skills. It's easier than you think to get started. For example, as a transition between class subjects, Set a Timer for 1:00 minute on the display. Encourage students to breathe slowly and reflect on what they've already done during the day.
Here is a free resource on using your MimioPro4 to promote SEL with your students.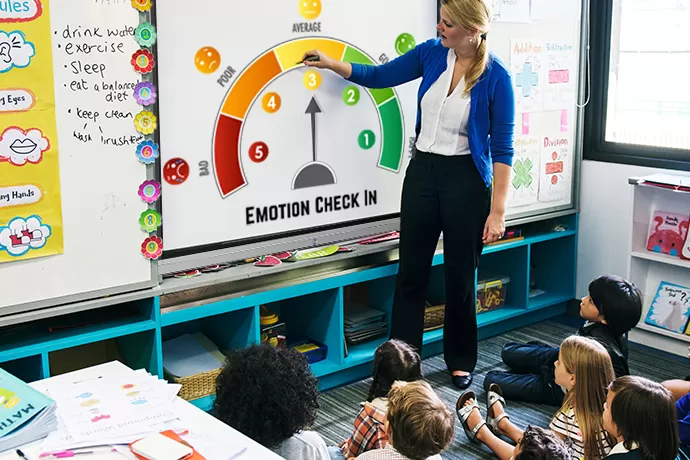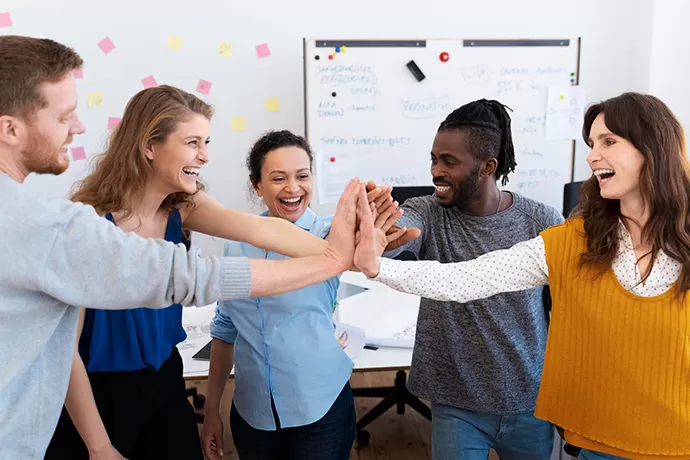 Provide Support for Teachers
Implementing anything new can seem overwhelming at first, but by providing your teachers with the proper resources and support, they will gain the confidence needed to overcome these perceived obstacles. Boxlight-EOS Education has developed SEL professional development content that examines key competencies for SEL and how to better help students learn these critical skills, using technology for increased engagement.
Choose from any of these delivery options:
One-Hour Introduction (Virtual)

Two-Hour Training (Virtual)

Five-Hour Deep Dive Workshops (Virtual or In-Person)
STEM and Social-Emotional Learning
Teaching skills like creative problem solving, persistence, and perseverance can greatly help students learn to enjoy the daily challenges they will face in a STEM career.
As students learn about logical progressions, if-then statements, and loops, they gain tools and structures that can be used as a point of reference as well as a framework for interpreting situations. When students articulate different situations in an analogical sense, this helps to remove emotion and excuses from a situation.
For example, if you are teach coding using the Mimio MyBot Recruit, encourages your students to create their own, If-then statements. When students articulate different situations in an analogical sense, this helps to remove emotion and excuses from a situation.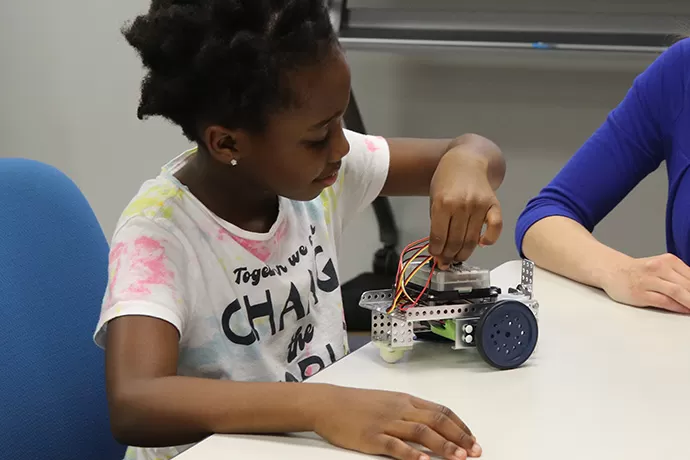 Audio Clarity and Social-Emotional Learning
A key cornerstone of SEL is to provide students with multiple opportunities to share and express themselves. Using audio solutions like MimioClarity, students' voices can clearly be heard above any ambient sounds both inside and outside of the classroom. Using a student mic, to allow students to share their projects, ideas, and answers from anywhere they're comfortable in the classroom.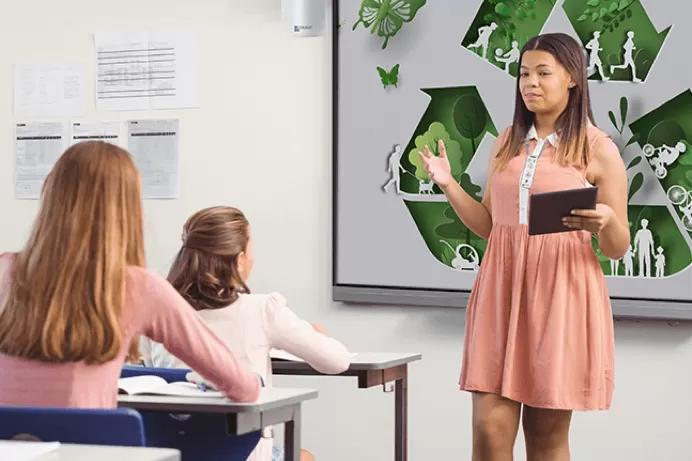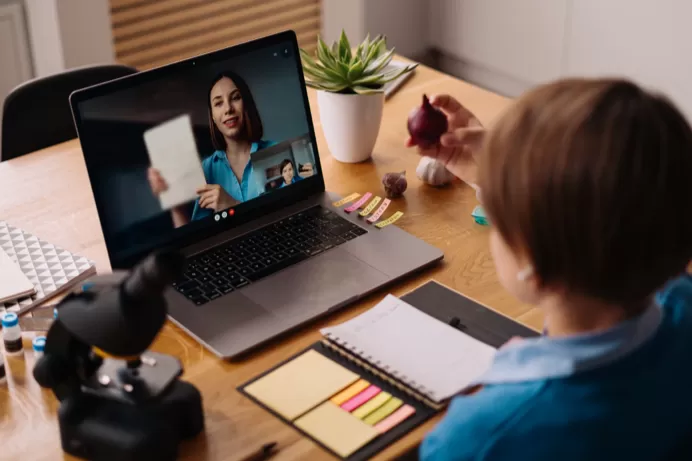 Support SEL for Hybrid and Remote Students
It is a challenge to keep students engaged and on task, especially when everyone can't always be in the same room at the same time.

he MimioConnect web-based platform helps educators effectively drive participation and collaboration in all settings, empowering both teachers and students to engage with content confidently, and safely, regardless of where they are. Teachers can use the video conferencing and private messaging features to help foster SEL skills and nurture the class community, whether students are learning inside the classroom or from another location.
Hear What Education Leaders Are Saying
Listen to our conversations with education leaders as they discuss how technology and the design of the learning environment impact student success and motivation. Real stories. Real insights. Real leaders.
PODCAST
Building an Inclusive Environment for all Learners
Having a connected classroom is a good way to start and here to explain more in Krista Walker and Luanne Ropp from Boxlight...both having years of experience working with schools and educators.
PODCAST
New Technology To Support Social Emotional Learning
Tools to help educators create supportive learning environments in stressful times with Krista Walker, PD Program Mananger at EOS Education.
PODCAST
The Evolution Of Interactive Classroom Technology To Fully Include Those With Special Needs
From our friends at Boxlight, a look at how interactive classroom products have been developed and are being developed using technology towards equity and inclusion for quality education for all.
Please complete the form below: